Dundee fans going loco for SuBo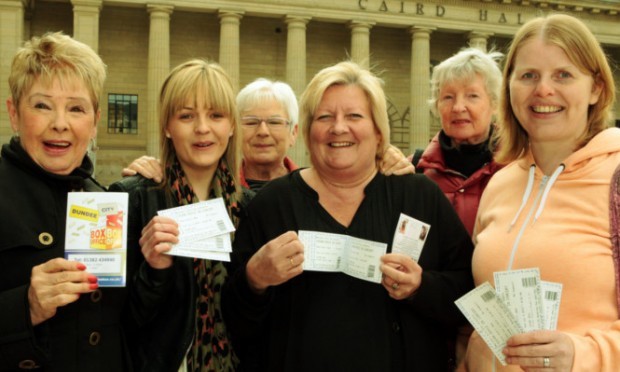 Scottish singing sensation Susan Boyle's summer show at the Caird Hall in Dundee is fast approaching a sell-out.
Fans of the 52-year-old queued up for tickets at the City Square box office after they went on sale on Friday.
Her first concert tour takes in Dundee on July 6, with other dates including Inverness, Aberdeen, Edinburgh and Glasgow.
Announcing the tour earlier this week, Boyle said: "I'm really looking forward to getting on stage and singing with my own band for an entire show.
"I've always wanted to do my own show and now I feel confident enough to give it a go. If this works well, then the world is my oyster and 2014 will be a global tour.
"I've chosen my favourite songs from past albums and also new songs that, not only have I wanted to perform for years but resonate with me, and I hope my fans will love them."
Boyle, who has sold 19 million copies of her four albums around the world, added: "I wanted to begin in Scotland to say thank you for all the support I have been shown over the past few years. It feels right to begin another new experience in my home country."