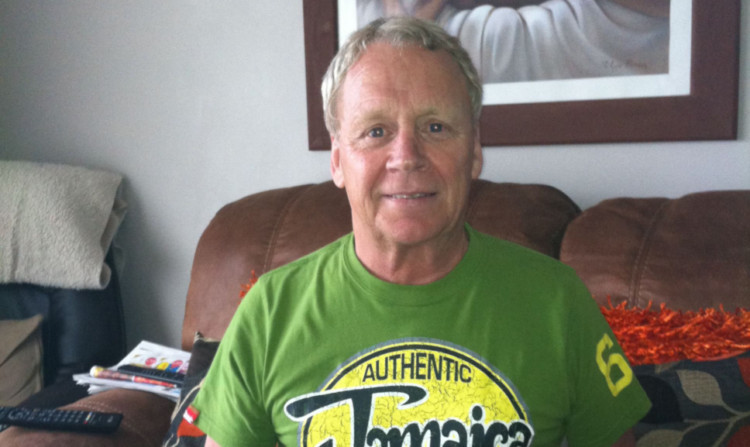 A Dundee school janitor is suing the city council for £35,000 after being hospitalised by a gas leak.
Duncan Fraser, 61, collapsed after coming into contact with ammonia from a corroded fridge at Craigie High last year.
He now claims to have breathing difficulties and post-traumatic stress, and his laywers Digby Brown have raised an action at the Court of Session in Edinburgh.
Recalling the incident, Mr Fraser said: "I had just closed up the school and I was going through the corridors checking windows and doors.
"About halfway down the corridor I started to smell something and in a matter of seconds I couldn't get a breath. I thought I was having a heart attack.
"I was down on my knees gasping for breath and managed to get through the door. I collapsed and when I came to I got my phone and called for help."
Emergency services were called to Craigie High about 8pm on September 28. Four firefighters wearing breathing apparatus went inside equipped with gas monitoring devices.
Mr Fraser was taken to Ninewells, where he was hooked up to a heart monitor and underwent rigorous medical tests.
Although he spent only one night in hospital he believes that the legacy of the accident is still with him.
"I have had to go see a specialist and he reckons I have reactive airways dysfunction syndrome. I can't walk so far and it's quite hard to get a breath.
"It can be very debilitating. I am tired all the time and I have difficulty sleeping.I have also been to see another doctor who said I have been suffering from post-traumatic stress.
"It was a scary time I thought I was dying in that corridor."
A spokesman for Digby Brown said: "Any employee has the right to expect their employers to provide a reasonably safe working environment and that clearly did not happen in this case, and resulted in the injuries sustained by Mr Duncan."
A council spokesman said it would not be appropriate to comment on an ongoing legal matter.