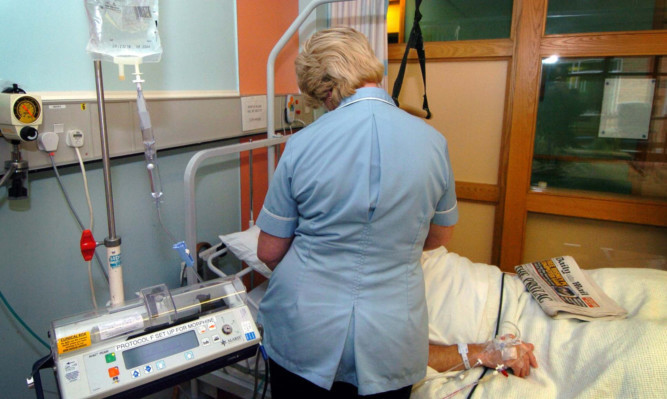 Nurses working for NHS Tayside could be owed more than £1 million in backdated wages, according to representatives from Scottish nursing unions.
Unison estimates that between £4 million and £6m was owed to nurses in NHS Tayside in backdated wages, stemming from changes to the nursing and health worker contract in 2008.
An initial payment of 75% of this amount was made in December, but the remaining payments are still to be calculated and paid to NHS Tayside nurses and staff.
The Agenda for Change directive meant that nurses who were entitled to the payment would be paid "as if at work" when on annual leave, entitling them to "enhanced" payments on top of their basic holiday pay.
Matt McLaughlin, regional organiser and head of health spokesperson for Unison, said that the union is becoming "frustrated" with how long the issue is taking to resolve.
"Historically, nurses did not get paid the same for holiday pay as they did on a working week," he said.
"We understand that NHS Tayside is working through the problem and is still working through the issues related to back-pay.
"Unison are frustrated that the issue with backdated pay is still a problem.
"We would be wary of raising members' expectations by trying to estimate how long it is going to take to resolve the issue.
"That being said, it is money that is owed to nurses. If the amount owed to NHS Tayside nurses is anything like what was owed to nurses in Glasgow, then we estimate that between £4m to 6m is due, most of which has already been back-paid.
"In some cases, managers have to manually look over the old working hours figures, so a lot of hard work is being required.
"Unison will continue to work with NHS Tayside to facilitate this change."
NHS Tayside director of HR George Doherty said: "UK changes to NHS terms and conditions reflecting the requirements of the Working Time Regulations meant that all NHS Scotland boards were required to amend the way they calculated payments to staff during annual leave.
"Essentially this meant that staff are paid 'as if at work' to include paying a portion of their annual leave at an enhanced rate, where entitled.
"In December 2015, NHS Tayside board agreed that, for the majority of current staff who had an entitlement to backdated payment, an interim payment of 75% of the full arrears should be made and this was paid.
"This work is ongoing, and we hope to communicate with all staff in the near future to confirm the position."
The amount health workers and nurses are paid for unsocial hours increased at the beginning of the financial year, with a 1% increase being implemented on April 1.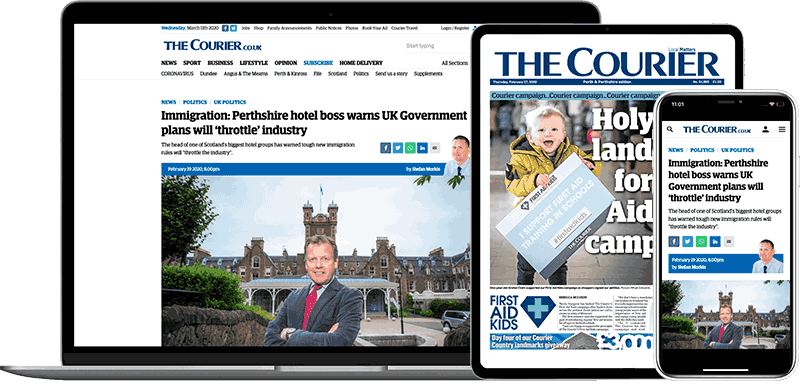 Help support quality local journalism … become a digital subscriber to The Courier
For as little as £5.99 a month you can access all of our content, including Premium articles.
Subscribe