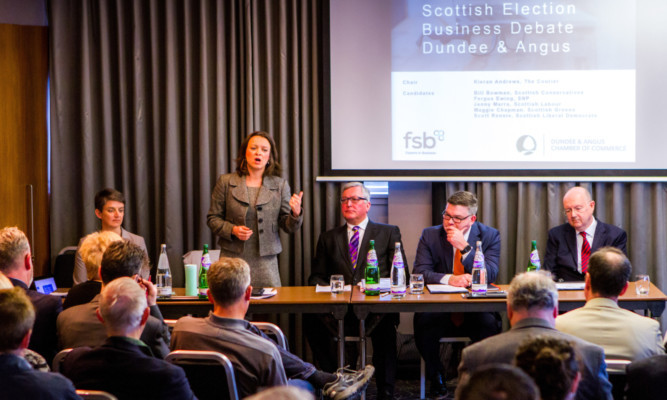 The energy minister said Dundee is "at the races" to win its share of £50 billion decommissioning contracts as he sought to ward off criticism his party had let down the city.
Fergus Ewing, who has previously warned against the premature winding down of the oil industry, said he had been working hard to help Dundee reap the rewards from decommissioning.
Scottish Labour's Dundee West candidate Jenny Marra said big players like Shell are keen to invest in the city but a lack of SNP impetus has led to work sailing through to Hartlepool instead.
Holyrood hopefuls were making their pitch to potential voters at a hustings hosted by The Courier and staged by the Federation of Small Businesses and Dundee and Angus Chamber of Commerce on Tuesday night.
Mr Ewing said there are about 470 installations in the North Sea "all of which will have to be decommissioned at some point".
"I think this is a tremendous opportunity for Dundee and I can assure you all that if re-elected and reappointed as energy minister I shall be as proactive as possible in seeking to secure interest from various companies," he said.
He added "Dundee is at the races here" before pointing out that there is only so much the Scottish Government can do to get businesses to seal deals between themselves.
Ms Marra said there needed to be a "much more robust and go-getting approach" to bringing the contracts to Dundee.
"Alex Salmond came to Dundee three years ago promising 750 renewable jobs. None of them have happened yet."
Maggie Chapman, the Scottish Greens co-convener and North East list candidate, said they would help secure 200,000 new jobs emerging from the decline of oil and gas in areas like renewables and decommissioning.
Bill Bowman, Conservative candidate for Dundee East, said the SNP in Dundee had been so "mesmerised" by the waterfront they had failed to improve the lot of young people elsewhere in the city.
Scott Rennie, a Liberal Democrat candidate on the North East list, said inter-city transport connections must be improved.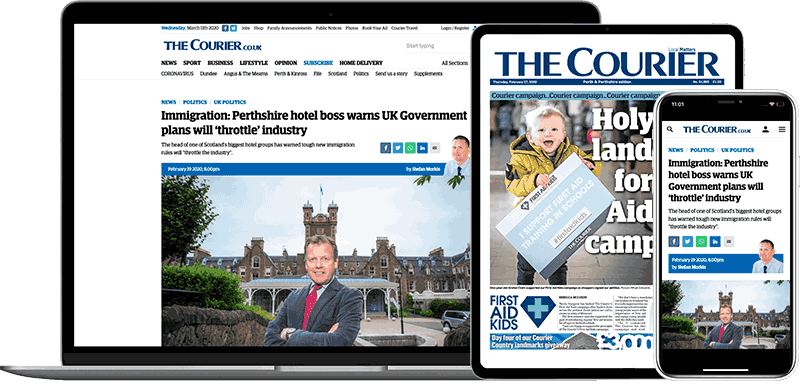 Help support quality local journalism … become a digital subscriber to The Courier
For as little as £5.99 a month you can access all of our content, including Premium articles.
Subscribe