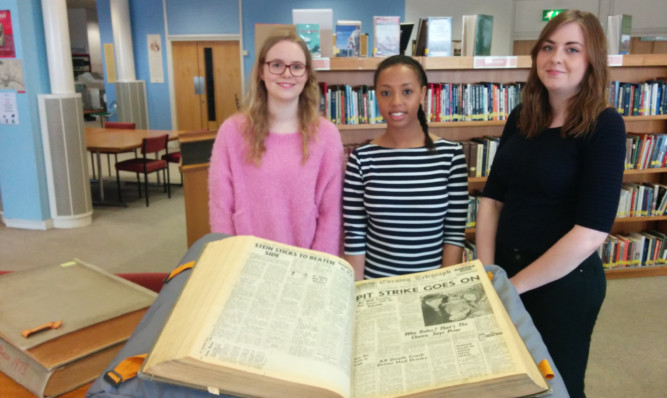 Students have uncovered evidence that could hold the key to solving the brutal slaying of a mystery Dundee woman more than four decades ago.
The Abertay University team has been helping cold case detectives from Norfolk Constabulary and Police Scotland probe the murder, which saw the victim beheaded and dumped 400 miles from home.
Her body was first found in Norfolk in 1974 by officers who discovered links between her and Dundee but have struggled to make any major leap forward since that discovery.
Investigators have traced and eliminated over 470 women from all over the UK who were reported as missing in the early 1970s.
Now, they have enlisted the help of the Dundee forensic psychology students to pore through tens of thousands of news reports from The Courier and The Evening Telegraph, dating from between January 1973 and January 1975 at Dundee Central Library.
Having briefed them on details of the murder investigation, the police have tasked the 12-strong group to identify any women reported missing in Dundee during that time, as well as any other murders that may have a connection with this case.
Mhairi Anderson, Nesha Dixon and Amy Morrison are among those who have taken part in the cold case murder investigation.
Amy said: "An opportunity like this doesn't come along every day when you are a student.
"We have each spent most of the last four months going through the newspapers, taking responsibility for 130 papers each and looking for anything that might help.
"It has been a lot of reading and you do get distracted by all the historical detail and stories but we have already found a lot of interesting information.
"We were briefed by the detectives before we started and given a profile of the missing person so that we could pick out details and see if they matched.
"We have passed on what we have found to the detectives in Norfolk, but we don't know yet whether it is important."
Detective Constable Richard Grieve of Police Scotland is among the Tayside officers who have been assisting with the investigation.
He said: "I did a single day's research within the collection at the library and realised what a huge task this was.
"It would be incredible if they were to find that one piece of information within The Courier or The Tele, that one vital strand of evidence, to take this case forward after 40 years."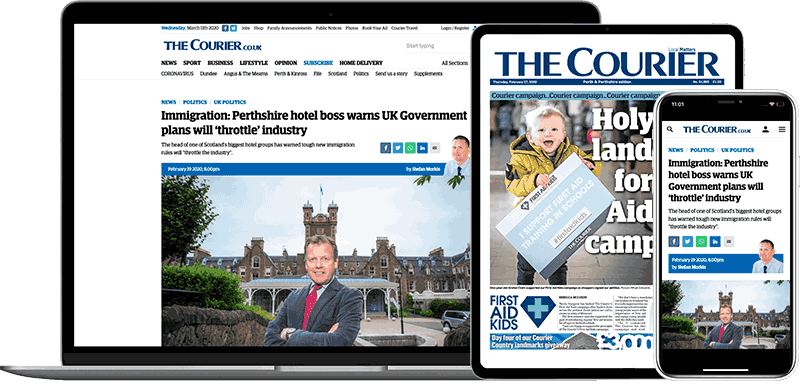 Help support quality local journalism … become a digital subscriber to The Courier
For as little as £5.99 a month you can access all of our content, including Premium articles.
Subscribe