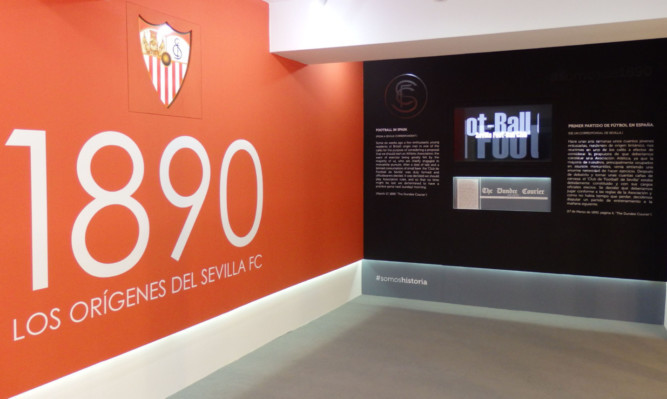 A Courier cutting from 1890 has taken pride of place in a permanent exhibition at top Spanish football club Sevilla FC's stadium, to mark the 125th anniversary of Spain's oldest club.
The article documented the founding of the club by British residents in Seville and how they won the first football match ever played on Spanish soil.
The story was written by a Seville correspondent and sent to The Courier shortly afterwards and Tuesday was exactly 125 years since it was published on March 17 1890.
Spanish researcher Javier Terenti said the story began when Sevilla FC's history department found an article two years ago in the British Newspaper Archive.
It had explained how the club was formed and how the first match was won.
He contacted The Courier at the time and told how the cutting had confirmed Sevilla's little-believed claims of being the oldest club in Spain.
Javier said: "That old article was fantastic news in Spain, changing the history of Spanish football.
"Thanks to The Courier Sevilla FC is now celebrating the 125th anniversary of the club's origins.
"A few days ago, as part of a series of events to commemorate this anniversary, Sevilla FC inaugurated a permanent exhibition at the club's stadium, where the Dundee Courier edition of March 17 1890 plays a pivotal role.
"As you see, discovering that old Courier's article was very lucky for the club as Sevilla FC are now the current Uefa Europa League winners."1890 article reproduced below courtesy of the British Newspaper Archive: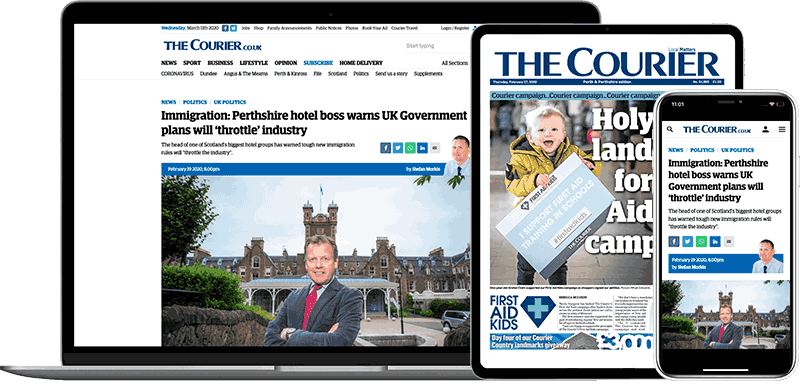 Help support quality local journalism … become a digital subscriber to The Courier
For as little as £5.99 a month you can access all of our content, including Premium articles.
Subscribe