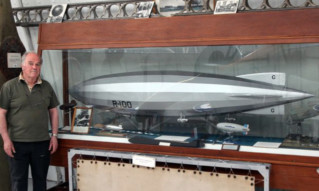 A Dundee man found an unexpected reminder of home in the remains of an 85-year-old airship.
Volunteering at the Shuttleworth Collection at Old Warden near Bedford, Derek Brown's job involves exhibiting artefacts from the R100 and R101 British airships.
While dismantling artefacts from the R100, including a crew bunk, for the collection he discovered a manufacturer's logo of Baxter Brothers and Co, Dundee, revealing the city's unknown contribution to the airships.
The company produced textiles at Dens Works until 1978, including the fabric for the bunk on what would have been, at the time, one of the most advanced aircraft in the world.
Mr Brown said: "The material was noted as pure flax.
"The aluminium frame weighed just over 1kg, demonstrating the need for lightweight construction in this type of aircraft.
"The fabric is in excellent condition and well demonstrates its fitness for purpose.
"R100 and R101 were based at Cardington, near Bedford, in two of the largest hangar buildings built, specifically for these massive 'lighter than air' craft.
"They were almost 800 feet in length, with Barnes Wallis of bouncing bomb fame and Nevile Shute the author being involved in the airframe design, particularly the innovative geodesic frame structure."
Baxter Brothers and Co were one of the largest textile firms in Dundee, and leant their name to the city's park.
While Dundee is famous for its jute, the company used jute and flax at a ratio of almost 1:1 in 1880.
It was a higher quality material, while jute was £12 per ton in 1834, flax averaged around £50 per ton.
The ill-fated flying ships were accident prone, and the larger R101 crashed in France during its maiden flight.
As airships fell out of fashion, the R100 was scrapped despite a successful return transatlantic flight.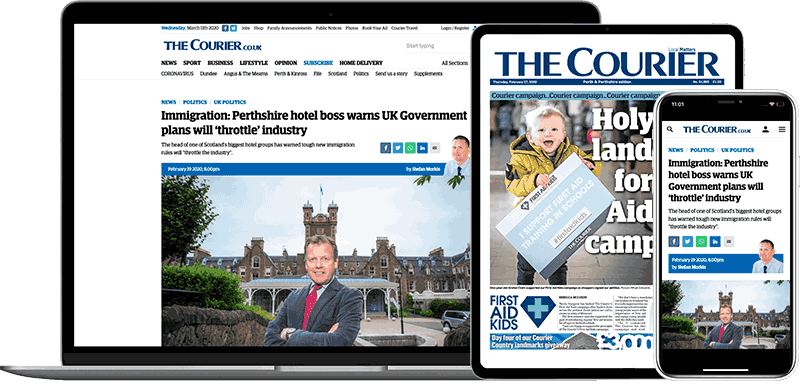 Help support quality local journalism … become a digital subscriber to The Courier
For as little as £5.99 a month you can access all of our content, including Premium articles.
Subscribe