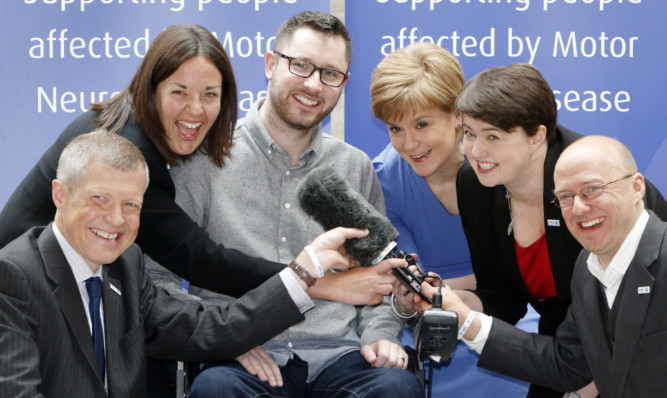 Scotland's political leaders will kick start their Holyrood election year being quizzed by Dundee students.
Those in charge of the SNP, Labour, Conservatives, Liberal Democrats and Greens will take part in the Dundee University Students' Association (DUSA) organised debate on January 18.
BBC Scotland's political editor Brian Taylor, who was this year awarded an honorary degree from the University, will chair the event.
Tim Hustler, President of DUSA, said: "It is a real honour for DUSA to be hosting such a high profile event involving all of the party leaders in the run up to next year's Holyrood elections.
"As Scotland's best students' union, we host thousands of students and they all have a voice that needs to be heard, especially in the context of further and higher education. I am looking forward to seeing what the leaders propose to their constituents and how they plan to get the student body engaged with the election."
First Minister Nicola Sturgeon has confirmed her attendance at the event alongside leaders from the other parties.
The debate is part of DUSA's "Neverendum" series of events looking at the state of Scottish politics a year after the referendum on independence.
It will be student-focused, with panel members facing questions from students as to why they should vote for their respective parties.
Tickets are initially being made exclusively available to students. Any left over after the student early-bird period has ended will be made available to the wider public at the end of December.
The event will also be live streamed by DUSA's student-run media outlets, with broadcasts on DUSA TV and DUSA Radio, and live blogging on DUSA Media.
Tickets for the event are available at
https://www.eventbrite.co.uk/e/dusa-presents-the-scottish-leaders-debate-tickets-19724626890