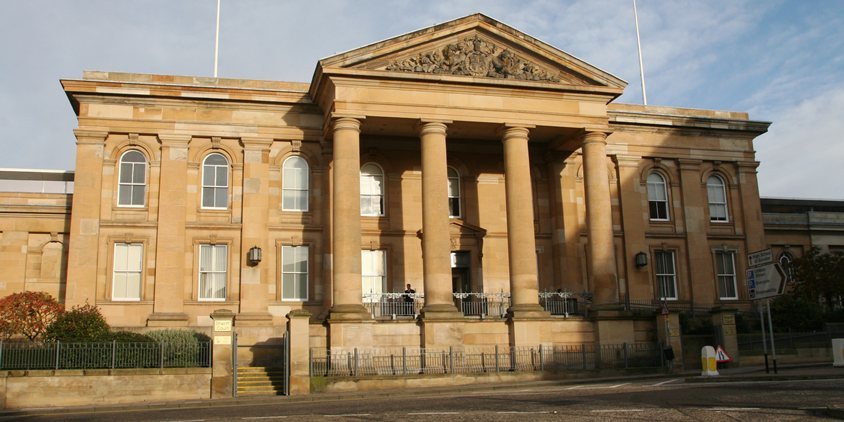 A Tayside Police sergeant has been found not guilty on all four charges he faced of assaulting his estranged wife over an 11-year period.
Acquitting Stephen Doogan (48) on Thursday, Sheriff Alistair Duff said, "Cases like this are not straightforward. There has been little or no truly independent evidence of the allegations which lie behind these four charges."
The sheriff observed that the principal witnesses had personal interests "battle lines drawn, sides chosen. In the absence of compelling independent evidence this can make the task of the fact-finder very difficult."
In order to convict he said he would have been required to find Doogan's wife Donna a credible and reliable witness, and he did not. The sheriff said his view was affected by the significant differences between the evidence she gave in court and her statement to police.
He said he found Doogan to be credible and reliable, adding, "In doing so I am not affording him any special status as a police officer."
Doogan had denied assaulting his wife at their former home between January 1, 1999, and December 31, 2000, by striking a door against her head and between January 1 and December 31, 2006, assaulting her by seizing her, dragging her from a bed, dragging her downstairs into the garden and locking her outside.
He further denied that between January 1 and November 19, 2007, he assaulted her by repeatedly punching and kicking her on the head and body and on May 10, 2008, he assaulted her in Perth Road by grabbing her, struggling with her and pushing her to the ground, all to her injury.
Warehouse team leader Derek Taylor (41) said he saw a couple arguing in Perth Road as he passed in his car and when he looked in his rear view mirror he saw the woman sitting on the ground.
After Mr Taylor stopped he saw the woman get to her feet and walk towards his car, speeding up as she walked until she broke into a sort of jog.
"Then the male came after her to a certain extent. I think she turned and gestured to stop he turned and went back towards the car. I assumed it was their car," Mr Taylor said.
The woman carried on towards Mr Taylor's car and when he indicated to her that she could get a lift she got in. He asked if she wanted to go to a police station and she said she did. Mr Taylor told the court the woman was "really upset" and he noticed a graze on one of her hands.
Depute fiscal Ross Cargill asked if she seemed under the influence of alcohol and Mr Taylor said, "Not that I was aware of."
Asked if the woman told him anything during the journey, Mr Taylor said, "She told me her husband was a police officer, Stephen Doogan."
Doogan told the court he had been a police officer for almost 29 years, latterly with the fraud branch, until being suspended in connection with the allegations for which he was standing trial.
Defence counsel Mark Stewart QC asked if any of the incidents happened in the way his wife described and he replied, "Absolutely not."
In relation to the allegation that he assaulted his wife in Perth Road he said, "There was a struggle for a set of car keys, to stop her driving. There was no physical assault in any way." He was concerned that she had been drinking.
Doogan said there had been a lot of "bitterness" between himself and his wife since 2009 when he sent her an email saying he wanted nothing more to do with her.
He told the court their separation was done in a "nasty way" but despite that there had been regular contact between the couple from 2007 until that email and he had assisted his wife financially and practically until the time of the email.
Asked if his wife's attitude changed, he said, "It was not particularly friendly it was frosty."
It was after the email that the allegations against him emerged.