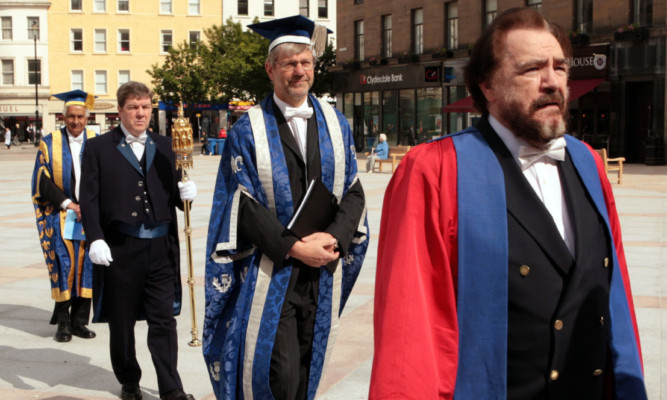 The principal of Dundee University invoked its past to help point the way to its future at the start of its graduation ceremonies.
Addressing hundreds of graduands at the Caird Hall on Wednesday, Professor Pete Downes recalled the inspirational story of one of the university's first graduates, Mary Lily Walker, the centenary of whose death is being marked this year.
He said: "Mary Lily was not only one of the first women in Scotland to be taught in the same classroom as men, winning prizes in botany, biology and embryology, but was a pioneer for social reform in Dundee and beyond."
She set up a women's hospital where patients could be treated by female doctors and founded the Grey Lodge Settlement to offer activities for children and train social workers.
Professor Downes said: "Mary Lily died in July 1913, four days before her 50th birthday, but in her short life she transformed the social conditions of women in our city and beyond.
"As an institution we take inspiration from Mary Lily's story. If each and every one of us tries to emulate her ambition, innovation, and imagination and applies those principles to the way we teach, to our research tackling complex global problems and to harness our efforts to transforming lives, we will become Scotland's leading university, who knows, in even less than 25 years."
That long-term goal is at the heart of the university's strategy and the principal outlined the path that will be followed in seeking to achieve it."
Professor Downes said that looking back over the last 25 years few people could have imagined the power of the internet, mobile devices or the threats now presented to the planet by global warming.
Nor could they have envisaged the transformation of the city of Dundee, its waterfront and the plans for the V&A design museum.
"The university today is unrecognisable compared with the institution I joined nearly 24 years ago," he said.
"Fast forward another 24 years and our efforts will have transformed our reputation and our standing in a manner which will benefit not just those graduating this week but future graduates and alumni too."
The graduations continue all week. See full lists of graduands and further coverage in The Courier.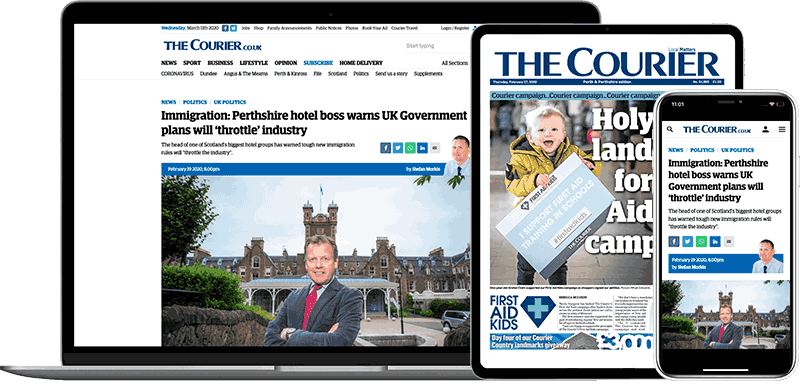 Help support quality local journalism … become a digital subscriber to The Courier
For as little as £5.99 a month you can access all of our content, including Premium articles.
Subscribe