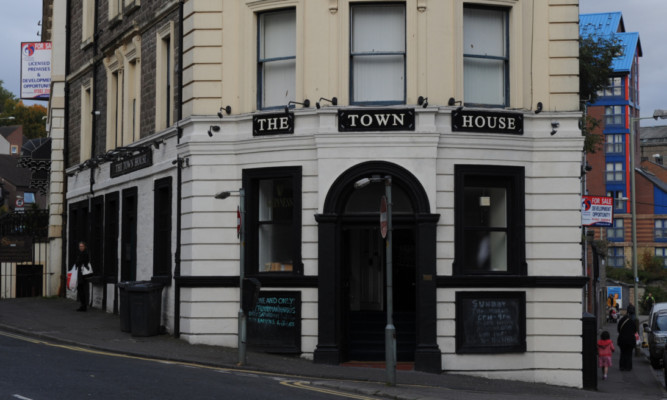 A Dundee pub found serving alcohol to customers before 11am for the second time has escaped losing its licence.
The Town House in King Street was issued with a final written warning after licensing standards officers (LSOs) found two men drinking beer there at 10.40am last December.
Barman Steven Smith, the partner of Town House manager Moira Fairfield, also had his personal licence endorsed at a council licensing board hearing.
The board heard that LSOs made a routine visit to the pub at 10.40am on December 8 and found the main door was closed, but the securing padlock had been removed from the hasp.
They looked through the windows and saw two men standing at the bar counter, drinking from pint glasses. At this time Mr Smith was standing behind the bar counter.
The LSOs knocked on the door and were allowed entry by Mr Smith.
The offence of consuming alcohol outwith licensed hours was pointed out to Mr Smith, who confirmed he had served both men free of charge and confirmed he knew it was an offence.
Ms Fairfield was later informed that the matter would be reported to the licensing board.
The board was told that in May 2011, seven elderly men had been given free drinks at 10.35am, which Ms Fairfield had previously apologised for. Board convener David Bowes listed the options available for sanctions against Mr Smith for the incident in December.
Recommending that the board endorse the licence, Mr Bowes told Mr Smith: "This is very serious. You are in a position of trust, but you do show remorse."
With regards to the Town House's premises licence, the board agreed to issue a final written warning.