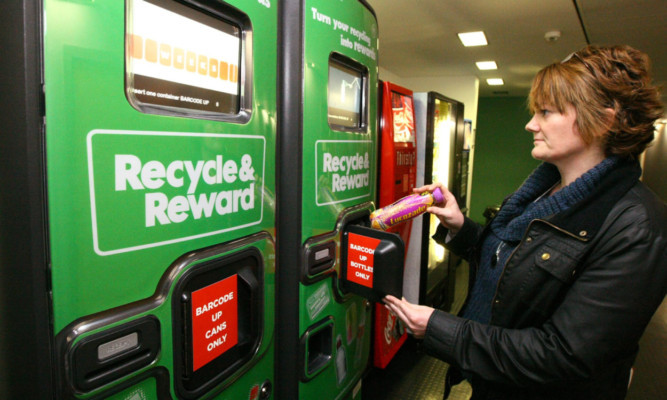 Reverse vending machines which dish out cash when people deposit plastic bottles and aluminium cans have been installed at Dundee University campus.
Instead of inserting money for a product, eco-conscious students and staff will put suitable items in the machine and receive 5p for each aluminium can and 3p for each plastic bottle.
The university is one of nine companies and organisations across Scotland trialling the projects.
The cash reward is just one of a range of incentives which also include discount vouchers or vouchers for donations to charities.
The initiative will be officially launched during the university's annual Green Week next week.
It is hoped the pilots will encourage people to recycle more and limit the amount of used drinks containers going to landfill.
University environment and sustainability officer Trudy Cunningham said: "There is now a financial as well as ecological incentive for people to recycle and, as students know, every penny counts."