 REMPLOY HAS defended its decision to keep information from a group set up by politicians to save the Dundee site.
Chairman of the cross-party committee, Provost Bob Duncan, accused the employer of creating "needless difficulties" for politicians.
The coalition Government claims the Dunsinane Avenue factory is "not commercially viable".
It believes the £320 million budget for disabled employment services could be better spent.
A cross-party group, whose members include Dundee councillors, MSPs and MPs, as well as a representative of Remploy management and staff, are now exploring alternative opportunities for the Dunsinane Avenue business.
However, the provost has suggested Remploy is obstructing this process.
He told The Courier: "We did not get immediate access to the so-called electronic data room set up by Remploy to give interested parties detailed financial, business and technical information concerning the company.
"Now they are putting further needless difficulties in the way of a cross-party group that wants to explore every avenue open to it to try to save jobs and livelihoods."
In an email, Remploy head office told council officers the firm was "unable to meet your request for additional information, or to survey employees".
This was because the company was in a period of "collective consultation about potential redundancies".
The email added: "We do not believe it to be appropriate to ask employees whether they might wish to remain in employment after a potential transfer.
"To do so at this time may cause the employees considerable uncertainty and increase any confusion they may have about their future."
A spokesman for Remploy insisted the commercial process for the sale of Remploy businesses "has to strike a balance between giving bidders sufficient information to build an outline business case, while showing appropriate sensitivity to employees and not being seen to pre-empt the outcome of our collective consultations with them".
He added: "Our view is that to allow all bidders access of the sort suggested could not be justified and should not be necessary to put together the level of bid required.
"For bidders who put forward credible propositions and meet the criteria set out in the bidding guidance, there will be ample opportunity later to discuss their plans with employees."
The spokesman added: "We are asking all bidders to develop their plans on the basis of what they believe will make a viable and sustainable proposition for the site.
"This will be based on the financial and commercial information made available about the business, rather than on the basis of Remploy's existing business model, structures or staffing levels."
A spokeswoman for the Department of Work and Pensions confirmed the government is trying to sell the textiles business, which offers supported work to more than 40 disabled people in Dundee.
She said: "Remploy is currently in a commercial process, seeking expressions of interest… with the aim of minimising redundancies."
Ministers are acting on the controversial Sayce Report, which recommended workers in supported environments should be found jobs in mainstream employment.
pswindon@thecourier.co.uk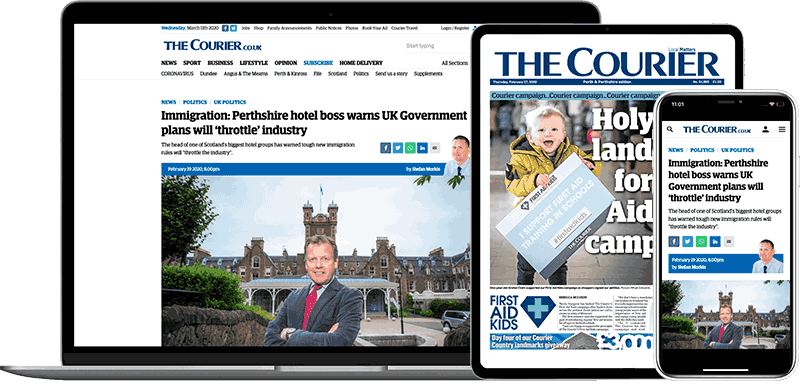 Help support quality local journalism … become a digital subscriber to The Courier
For as little as £5.99 a month you can access all of our content, including Premium articles.
Subscribe