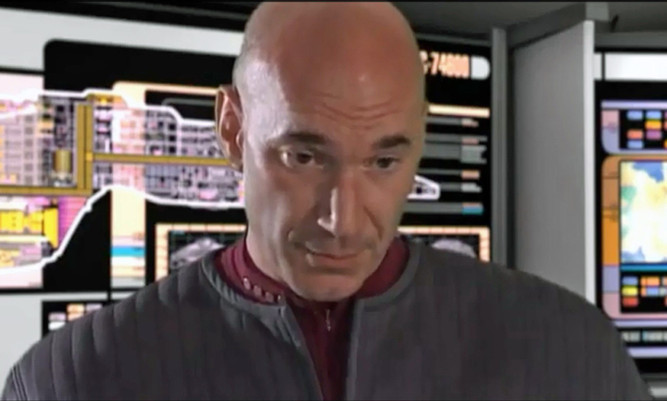 Enterprising Dundee film-makers have beamed up the latest instalment of their internet Star Trek tribute film series.
Star Trek Intrepid, The Stone Unturned has already gained more than 1,200 views in its first few days online and won the thumbs-up from televison star Lorraine Kelly, who previously made a guest appearance in the series.
The 30-minute film comes hot on the heels of the latest official Hollywood blockbuster Star Trek film Into Darkness, which the Dundee movie's producer Nick Cook, 43, said was a happy coincidence.
He said: "We were hoping to have it finished about two years ago. A few things came together in the last six weeks though, so we pulled out all the stops, battened down the hatches and got stuck into it.
Star Trek: Intrepid, The Stone Unturned from Intrepid on Vimeo.
"There were a few sleepless nights from there. It's difficult to get people together at the weekends to film stuff. We have slowed down quite a bit from what we used to do but we are going into pre-production on another one.
"We have had a couple of little short films out in the meantime but this is the one that we have been chipping away at in the background. We had a lot of sound problems with it, so it's taken quite a while to get it finished."
The new film is an ancient archaeological mystery featuring Captain Picard and the Enterprise crew. Nick, who also acts in Star Trek Intrepid, said the latest production, like its predecessors, was filmed around Tayside.
He said: "We shot some exteriors up in Glen Doll, then we went up near Dunkeld and a lot of the interiors were shot green-screen at the Abbey Theatre in Arbroath. The editing was mainly done in Dundee."
Daybreak presenter Lorraine, who had a cameo in the team's first production in 2007, retweeted a link to the film to her 413,000 followers last week.
Nick said: "The first one we did got a lot of press coverage and GMTV came up and did a piece on us and Lorraine shot an appearance for us then."
Lorraine told The Courier: "I very much enjoyed my cameo. They are so clever with such limited resources cracking special effects! I love that Star Trek fans are so passionate and love the movies so much that they want to create their own."