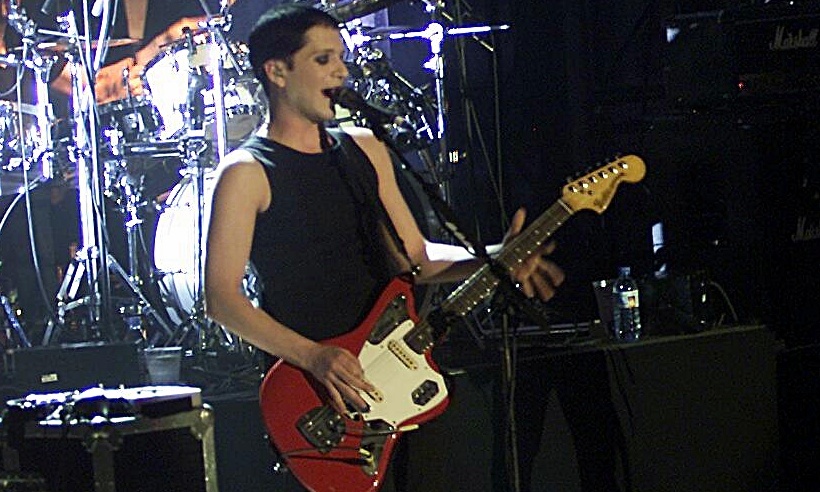 Music fans watching local bands in Dundee's Non-Zero's on Tuesday night were blissfully unaware they were also in the presence of one of UK music's biggest players.
Standing quietly at the back after slipping into the Castle Street venue was none other than Brian Molko, frontman with Placebo.
He had popped in specifically to see The Mirror Trap, his favourite local act, who he had requested as a support for Placebo in Edinburgh last year.
Along with his manager, Brian stayed until the end of the gig then left before most people even realised he had been there.
Gary Moore, lead singer of TMT said: "We were totally stunned when we found out he had been in the audience. It wasn't until we came off stage that we started to hear a few whispers from people in the crowd even then I don't think they really believed it.
"However I got speaking to Dave McLean, who manages Placebo, afterwards and he confirmed Brian had been there but had to leave swiftly after we played to head down to London.
"We met the whole band after we played with them last year. It's really cool to know they are still thinking of us, and that he would take the time to come and see us play in a small venue in Dundee early on Tuesday night."
TMT manager Dave Neil said: "The manager had been in earlier on in the day and was saying how much he loved the venue and that it reminded him of a club in Tokyo."
https://youtube.com/watch?v=w94ppmsPHXs%3Frel%3D0
Dundee promoter Daisy Dundee added: "There was a real buzz afterwards nobody could quite believe he was there.He stood at the back hiding under a hat and got stamped in like everybody else. It was all over within half an hour and he was gone before anybody really knew.
"It's incredible, but also quite refreshing, that a man of his fame can just drop into a local gig in his home town without any fuss and go largely unrecognised.It's also a great boost for The Mirror Trap as well as the local music scene to have such celebrity endorsement on a Tuesday night."
After their gig The Mirror Trap said on their Facebook page: "Had lots of fun. And Brian Molko from Placebo came by to watch our set.Jeepers, fun times."
Brian was born in Brussells but grew up in Dundee, where his mother still lives.He had good things to say about TMT following their support slot at Placebo's comeback gig at the HMV Picture House in Edinburgh last year.
Daisy added: "He said they had the best reception from any Placebo fans, who were notoriously hard to please."