Blow for Dundee music scene as Doghouse closes its doors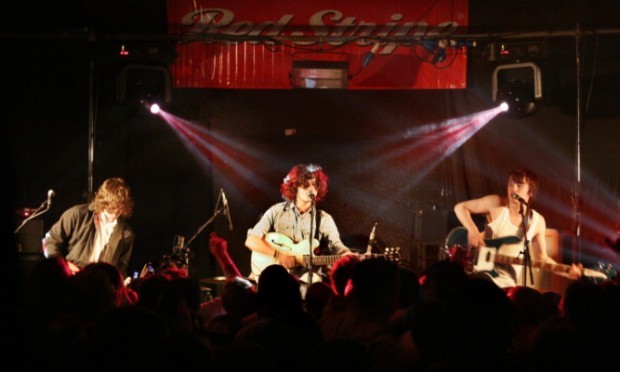 Dundee's music scene suffered a body blow when one of its premier live music venues closed down at the weekend.
The Doghouse called time for good for the second time in its history due to continuing financial problems.
The venue relocated to Ward Road in 2009 after the old Brown Street building was sold by its owners to the pub/restaurant chain Fuller Thomson and transformed into Duke's Corner.
Owner Sarah Hill says she has been forced to give up the "constant struggle" to keep the venue going in the current financial climate.
Over the past three years the Doghouse continued to bring some of the best young touring bands to Dundee and helped nurture the city's burgeoning young talent.
However, despite some great new bands breaking through, including the likes of AMWWF, The Mirror Trap, Mass Concensus, Lost City Soul and the recent winners of the Doghouse Battle of the Bands, The Alley, dwindling crowds have made the task impossible.
Ironically, the sad news comes just weeks after Doghouse promoter Dougie Black won a national award, gaining the title of booking agent of the year at the Scottish New Music Awards.
Over the years, Sarah has seen bands like The View, The Law, Luva Anna and now AMWWF rise to national prominence after starting out their careers playing in the venue.
Sarah said: "I tried to keep it going for as long as possible. I wanted to keep the Doghouse name in Dundee, but sadly things didn't go to plan.
"I'm very sad to let it go, but I'm going to go and get a real job and earn a wage, which I haven't done for the past nine years since I took over.
"Obviously I'd like to say a big thank you to all the bands and my regulars and staff. They've all become friends and I'll really miss them all.
"Hopefully someone will come along and take over and keep the scene going."