Boxing champion Jimmy Croll dies at age 78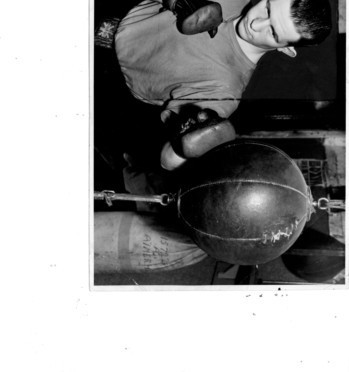 DUNDEE BOXING great Jimmy Croll has died in hospital in Hull at the age of 78.
The former Scottish professional welterweight champion came close to winning the British title and was unbeaten as an amateur in a career that stretched to 250 fights.
He and his four brothers all took up boxing, honing their skills on a punchbag rigged up by father Thomas in a shed on his allotment in the Law area.
In an interview when he hung up his gloves in 1960, Mr Croll remembered his first public appearance was an exhibition fight in the Drill Hall at the age of six.
The Crolls lived in Hospital Street and young Jimmy attended Rockwell School, leaving to be a joiner in the shipyards.
After a promising amateur career and becoming a British youths champion, he applied for his professional licence at the age of 16 but was refused by the British Boxing Board of Control as he was too young.
He reapplied at 17 and was accepted, progressing on to a professional career that lasted 12 years and took him to the verge of a British championship fight.
He reached his pinnacle against Peter Waterman at the Royal Albert Hall in London. Victory would have given him a crack at the British title but, after suffering a cut eye and a nose bleed, he received a punch to the solar plexus.
He took a count and wanted to fight on but the referee stopped the contest.
After boxing, Mr Croll became a prison officer and worked in jails all over the United Kingdom, settling finally with wife Evelyn (ne Sturrock) in Kingston-upon-Hull. He retired 13 years ago.
His family of three sons and two daughters are spread as far afield as Australia, but son Jim lives in Tayport.