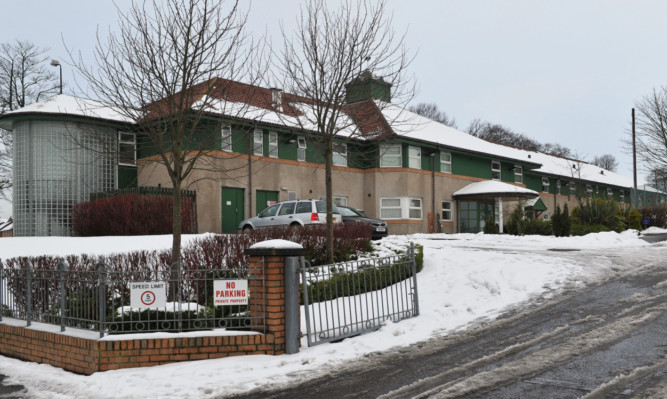 Tayside Police have launched an investigation into the behaviour of five members of staff at independent private care hospital Monroe House in Dundee.
As revealed in Thursday's Courier, five staff were suspended from the home in Americanmuir Road on Tuesday.
Owners Castlebeck Care confirmed the suspensions but declined to comment on the nature of the allegations.
A Courier source said it was believed the five were "carers" and the suspensions came as a result of allegations by relatives of residents.
A police spokesman said: "Tayside Police can confirm it has received a complaint about the conduct of members of staff at a care home in Dundee.
"Inquiries are at a very early stage and there is no further comment at this time."
Police confirmed no one has been charged in connection with the investigation.
The regulatory body for Monroe House, Healthcare Improvement Scotland, said it was aware of the suspensions but stressed the matter was at an early stage.
Susan Brimelow, chief inspector of Healthcare Improvement Scotland, said: "We take any concerns raised by people who use independent healthcare services, as well as their families and staff members, very seriously.
"Our team of inspectors check independent healthcare services regularly, using announced and unannounced inspections.
"Management at Monroe House have notified us of this incident, in line with the terms of their registration.
"We will continue to carry out rigorous inspection to monitor the standard of care provided at Monroe House."
It is not known what specific allegations have been made or which staff members have been suspended.
Dundee City West MSP Joe FitzPatrick and Dundee-based MSP Jenny Marra called for a full investigation.
Mr FitzPatrick, in whose ward the hospital lies, said: "It is disturbing to hear that five members of staff have been suspended and there is a police investigation following allegations of inappropriate behaviour at the care home.
"There should be a full and comprehensive investigation into this matter and the owners should make public the results of the investigation in order that the residents and their relatives can have full confidence in the home."
Ms Marra said: "News of these suspensions is extremely concerning. We have to make sure that our vulnerable adults are treated with dignity and respect."