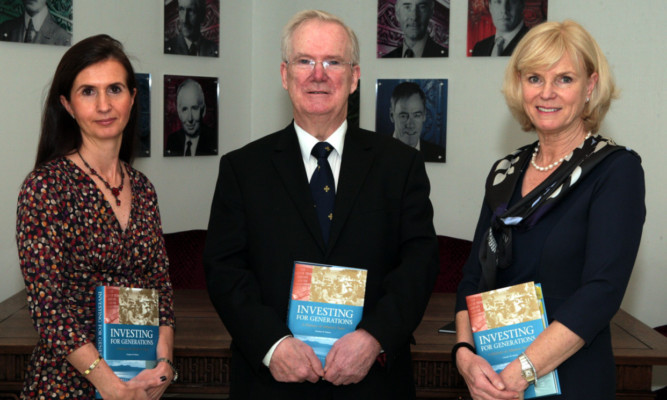 The unique story of Alliance Trust, the Dundee-based investment company, over the last 125 years has been launched at its offices in the city.
Investing for Generations A History of Alliance Trust, by Charles W Munn, was hailed by the company's chief executive Katherine Garrett-Cox as a work that captures the spirit of the organisation.
The company was incorporated in 1888 when two Dundee-based investment and mortgage companies came together.
Their founders had made their fortunes in jute production and formed ventures to lend money to immigrant farmers in Washington State and Oregon as well as to sugar planters in the Hawaiian Islands.
Professor Munn's extensive volume charts the company's beginning and move into US railway bonds, mineral rights and fixed interest securities and though to it becoming one of the largest generalist UK investment trusts, managing assets of around £2.7 billion.
Ms Garrett-Cox said one of the things that defines the company is its unique history, and those running the company now are privileged to be the guardians of something so special.
She added: "We would be nothing without the people who have worked so incredibly hard to make the organisation what it is today."
Chairwoman Karin Forseke said the title summed up what the company was best at investing for generations.
Professor Munn said he was proud to have been asked to write the history of such a special institution which had succeeded through the skill and talent of its people who, among many qualities, had exercised patience to make it the success it has become.
Investing for Generations A History of Alliance Trust is published by Dundee University Press.