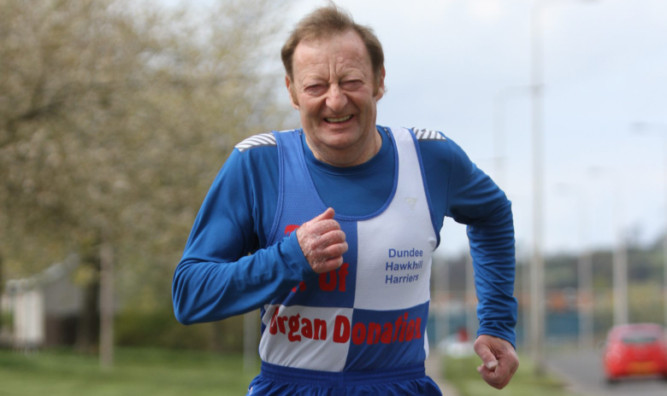 Councillors in Dundee have unanimously agreed to rename the Caird Park athletics stadium in honour of Ronnie McIntosh.
The double amputee and kidney transplant recipient, who proudly carried the Olympic torch during its visit to the city last summer, died last month aged 62 after a short illness.
Mr McIntosh was a lifelong member of the Hawkhill Harriers and a strong advocate for improved sports facilities.
He also raised thousands of pounds for charity and a report presented to councillors praised his indomitable spirit and infectious enthusiasm.
Environment convener Craig Melville said renaming the stadium would be "a fitting tribute to a man who was such an inspiration to so many" and a way of ensuring his memory lived long into the future.
Some of Mr McIntosh's friends have suggested that a memorial garden also be created, possibly at the waterfront, and this is being considered.