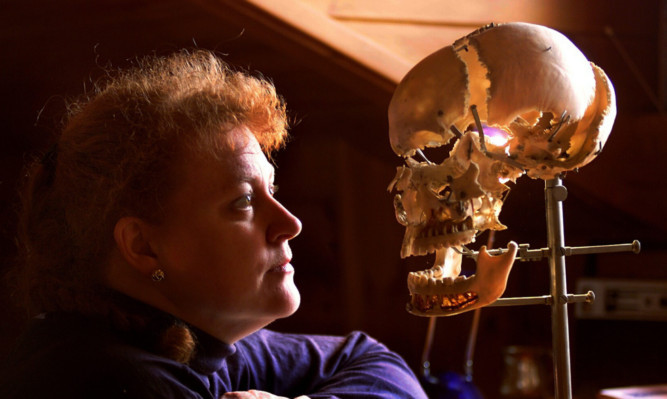 Professor Sue Black, the world-renowned forensic anthropologist from Dundee University, has been included on a BBC power list of 100 women.
The list has been drawn up by Radio 4's Woman's Hour and includes the women a judging panel said had the greatest impact on British politics, society, culture and the economy.
Professor Black, who is director of the centre of anatomy and human identification, said: "It is certainly an honour to be named on a list like this one, although most days I don't feel I have the power to peel an orange, so I am sure my colleagues will be amused.
"More seriously, I feel any award is a recognition of the work the entire team here at Dundee is doing."
Professor Black has become one of the university's most high-profile academics and is no stranger to the BBC, having appeared with her colleagues on the TV series History Cold Case.
She is also spearheading the Million for a Morgue campaign to raise funds for a state-of-the-art facility using a method of embalming which gives researchers a more realistic method of testing new techniques.
The Woman's Hour power list was topped by the Queen, with Home Secretary Theresa May in second spot.
Harry Potter author JK Rowling was 13th and 20th place went to Deputy First Minister Nicola Sturgeon.
One of the judges, Eve Pollard, said: "Most women on our list were judged to have power because they had reached a place where they have control of policy, of direction, of influence, of staff.
"What this list does is shine a light on those sectors where too few women are getting to the top, like politics, the military and journalism."