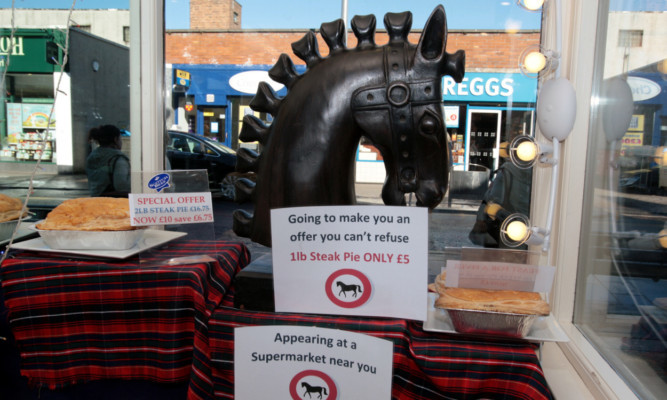 Broughty Ferry Community Council has welcomed the withdrawal of a planning application to turn a prominent delicatessen and coffee shop into a bar and licensed restaurant.
The owner of Robertson's, at 234 Brook Street, said she was not upset by the decision by McLay Inns, as the profitability of the business has improved as a result of the horsemeat scare.
The change of use application has been withdrawn after 33 individual objections and a consultation objection by the community council were submitted.
David Hewick, planning secretary of the community council, said: "We are pleased that they have pulled out. We objected because turning Robertson's into a bar and licensed restaurant would have affected the amenity of people living above and on either side of the shop.
"Essentially it would have been a pub. You could say there are already too many pubs in Broughty Ferry but that wouldn't have been a planning issue, so we had to object on grounds that it would have affected people living nearby.
"We feel it is better for Broughty Ferry to have a delicatessen rather than a pub in this area because it provides a more attractive feature of the Broughty Ferry shopping experience."
The agent for McLays said they would be meeting soon to discuss the situation, but Jeanette Esposito, owner of Robertson's, said the decision did not affect the business.
"We are staying where we are and are not moving out of Broughty Ferry, even if someone else took over the shop we would get other premises in Broughty Ferry.
"But things are going very well for the business at present because of the horsemeat scare.
"Robertson's has always prided itself on the quality of its butcher meat and the horsemeat scare has made customers think more seriously about the meat they are buying. We have been getting more customers because of this, and have seen an increase in profits."
Robertson's has decked out its window in a topical display to draw attention to the quality of its produce.