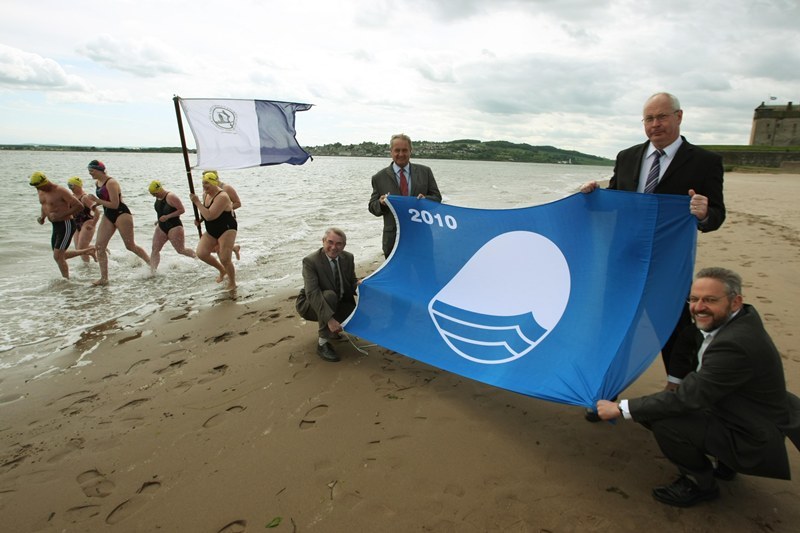 Broughty Ferry beach has been awarded Blue Flag status for the second consecutive year but there was a warning it may not see a third if people continue to litter its sands.
During a ceremony to mark the receipt of the accolade and also a Seaside Award for good maintenance, Dundee City Council leader Ken Guild said a repeat of the weekend's events could signal the end for the beach's status.
The council faced a race against time to get the beach back to its best for the presentation after the area was left covered with bottles and other rubbish following a mass party on Saturday night.
Vandals also caused extensive damage to the playpark on Castle Green, setting fire to a climbing frame.
Police have since appealed for witnesses to the fire, which they believe happened about 11.20pm on Saturday.
City leaders have universally condemned the acts of vandalism and while Mr Guild welcomed the return of the Blue Flag to Broughty Ferry, he warned the mindless actions of a few could ruin things for the area.
"If people behave in such an irresponsible manner we could lose this status. What happened over the weekend was a disgrace and people need to take responsibility for their actions," he said.
"There was a big problem with litter on the beach on Saturday but, looking at it today, you'd never guess because of the amount of work that has been done. It says a lot for the efforts of the staff in the leisure and communities department.
"The beach is a marvellous facility for the people of Dundee. The council will do its bit at maintaining it and we hope everyone in Dundee will play their part."
Mr Guild was joined at the beach by Councillor Rod Wallace, leisure and communities department director Stewart Murdoch, assistant parks manager Douglas Barr and members of local open water swimming club Ye Amphibious Ancients' Bathing Association.
The council began a tidy-up operation first thing on Monday to clean up the mess before Tuesday's ceremony.
Ferry councillor Rod Wallace said, "I have always said Broughty Ferry is the jewel in the crown of Dundee and I really mean it. I believe what happened at the weekend was a one-off.
"I am delighted that the Blue Flag is back."
Joyce McIntosh, convener of Ye Amphibious Ancients' Bathing Society, said, "Nobody wants to swim in polluted waters and we can attract more open-water swimmers when they know the River Tay is clean."
The beach also picked up a Seaside Award from Keep Scotland Beautiful as did beaches in Carnoustie, Arbroath, Lunan Bay and Montrose seafront.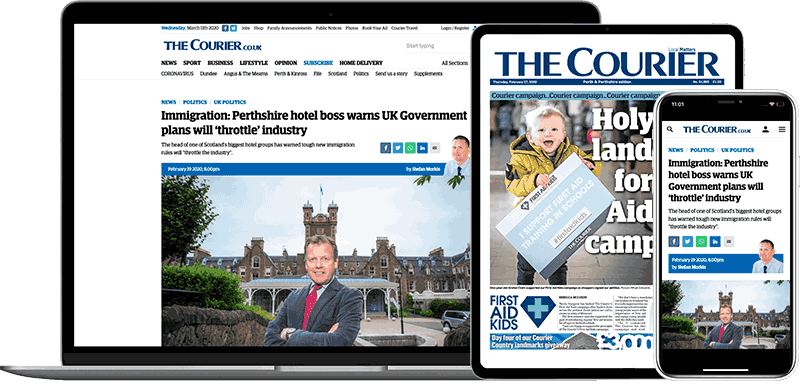 Help support quality local journalism … become a digital subscriber to The Courier
For as little as £5.99 a month you can access all of our content, including Premium articles.
Subscribe