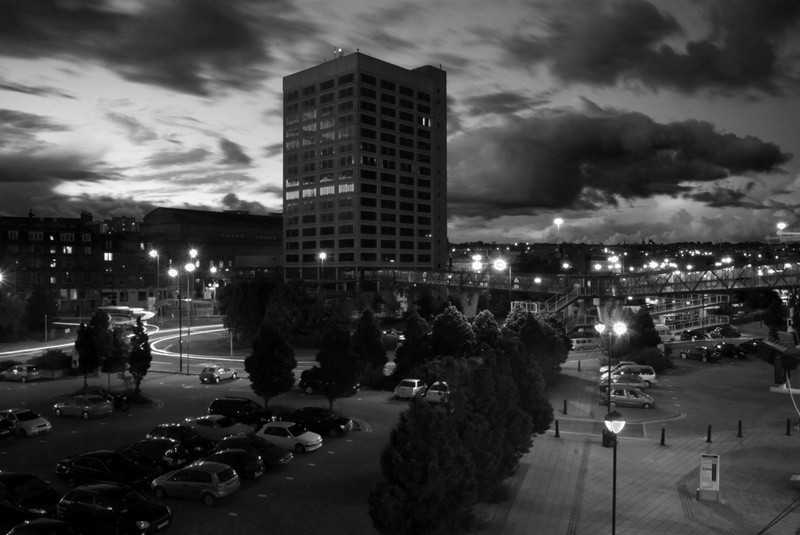 It was once voted Dundee's least liked building, but now the blot on the landscape known as Tayside House is only months away from being torn down.
Councillors will next week be asked to approve a £1.2 million tender for the demolition of the 16-storey tower, a crucial element of the transformation of the central waterfront.
It will also be another big change to the city skyline following the destruction of the Maxwelltown multis.
The smaller podium block that lies between the tower and Caird Hall will be first to go, along with the pedestrian walkway that crosses South Marketgait over to the Earl Grey car park.
The recently-vacated Tayside House once the administrative headquarters for the region that covered Angus, Dundee, Perthshire and Kinross-shire will then be knocked down in stages early next year.
It was the headquarters of the old Tayside Regional Council and had been used since the mid-1990s by hundreds of Dundee City Council staff, who enjoyed spectacular views over the city and the Tay estuary. But the building was never popular with citizens and in 2000 was voted the city's worst.
Its £34 million replacement, Dundee House in North Lindsay Street, opened on Monday.
Five companies put in bids for the demolition contract and officials are recommending the contract goes to Safedem, the lowest bidder. The cost of the work is well within the £2.2 million budget originally approved by the waterfront board.
The bill will be picked up by Scottish Government's cities growth fund and the Scottish Enterprise contribution to the central waterfront regeneration.
City development convener Will Dawson said: "If everything goes to plan I would hope that work will start on site in October, with the footbridge and podium block being removed first.
"The fixtures and fittings will be stripped out of the old council HQ before it is brought down piece by piece from the top, hopefully starting early in the new year."
Unlike the Maxwelltown multis, which were blown down using explosives, Tayside House will have to be demolished gradually. It stands over the Dock Street railway tunnel and if it collapsed the tunnel would be put at risk.
Work to the waterfront has already included the removal of a footbridge between Union Street and the railway station and changes to the road network. The ramps of the Tay Road Bridge are also being realigned.
The long-term aim is to reconnect the city centre with the river, with a new street grid and the planned V&A Museum as the centrepiece of the redevelopment.
Photo by Flickr user Andy Barratt.