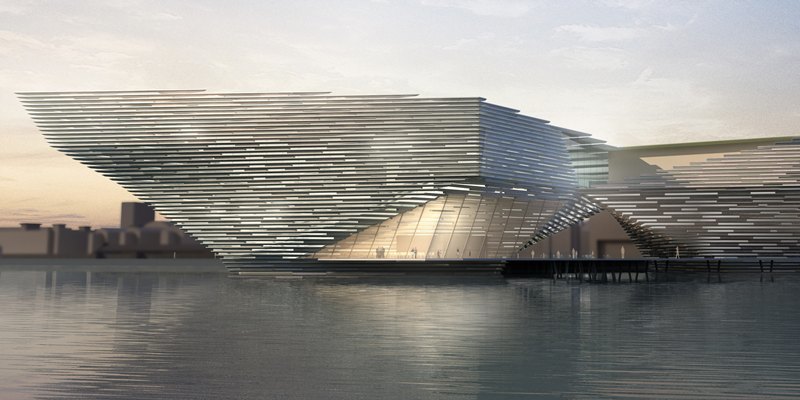 Two leading Scots businessmen are to take a leading role in raising funds for the £45 million V&A at Dundee.
Aberdeen oil millionaire Alasdair Locke and property developer Tim Allan will head a new fundraising board for the planned museum, charged with securing £15 million of private investment for the museum.
The £45 million museum is due to open in early 2015 and it is expected a third of the cost will need to be met by private funding.
The Scottish Government has pledged £15 million towards the total cost. It is expected the final third will come from other sources such as lottery funding.
Mr Locke has been named chairman of the newly formed fundraising board, while Mr Allan will be deputy chairman. Their target is to raise the private investment needed for the capital cost of creating and fitting out the landmark building.
One of their first tasks will be to recruit other board members to help drive the campaign.
Mr Locke is a former merchant banker and oil industry leader. After founding Abbot Group PLC in 1990, he turned it into one of the world's leading drilling companies.
By the time Abbot was purchased by private equity in 2008 the company employed 8000 people in 21 countries and enjoyed an annual turnover of $1.6 billion. He continues to have business interests in insurance, shipping and property.
Mr Allan worked in wealth management before founding Unicorn, a property business with a commercial and residential portfolio across the country. Unicorn's award-winning £75 million City Quay project has helped reshape Dundee's waterfront.
Mr Allan is also a member of the Scotland Committee of the BIG Lottery Fund, and was chairman of Young Enterprise Scotland.
Mr Locke said: "I am excited about playing a part in realising a fantastic vision for Dundee, Tayside and Scotland. The V&A at Dundee will represent what is and has been best about Scotland's innovative design culture, and its heritage.
"The V&A at Dundee is an integral part of the next stage in Dundee's regeneration."
Mr Allan said: "What is happening in Dundee is a virtual revolution. For the last five years I have been a private developer at the waterfront, where the vision of Dundee City Council has led the way in changing the face of the city and creating a world-class waterfront in a unique location."
The V&A at Dundee will be an international centre for design housed at the heart of the waterfront.
Architect Kengo Kuma's design for the V&A at Dundee was named this week by leading journal World Architecture News as the best "unbuilt" project in the civic buildings category.
The project is being delivered by Design Dundee Ltd, a partnership between the Victoria and Albert Museum and Dundee City Council, Dundee and Abertay universities, and Scottish Enterprise.