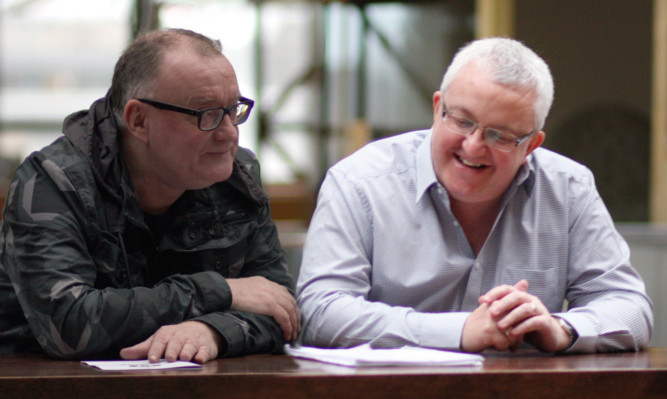 Tam Cowan is well used to talking balls on the radio. But he's juggling balls of a different kind when The Courier calls him at home.
"Can I phone you back in 10 minutes? I've got to sort the wean!" he says.
The 46-year-old football journalist, radio and TV presenter is a fixture of Saturday afternoons for thousands of Scottish football fans.
He presents the popular BBC Radio Scotland football show 'Off the Ball' with Perth-born co-presenter Stuart Cosgrove.
Together they bring satire, sarcasm, banter and wit to the airwaves before and after the afternoon's big games, presenting "the most petty and ill-informed football show of them all".
But Motherwell FC-supporting Tam and St Johnstone-supporting Stuart will be casting their football differences aside when they present a one-off live version of 'Off the Ball' to raise funds for Dunfermline Athletic's Pars Supporters' Trust (PST).
"It's not the first time we've done a live show, and not the first time I've been involved with something to help the club, but this one was basically down to the Barbara Dickson factor," Tam explains.
"When we had her on Off the Ball, the last time Dunfermline Athletic were really in dire straits, we cajoled her on air into doing a gig for Dunfermline. She agreed and it went ahead at the Alhambra. "To be fair to Drew Main from the PST he then got in touch and asked when we were going to do our bit. We felt morally obliged to help."
As usual with Off the Ball, audience participation will play a big part, and just like the radio programme, the live show will include guest appearances.
"The first half will see me and Stuart take questions and we might get a few audience members on stage, " says Tam. "The second half will be a bit like 'Parkinson'. We've got Hearts legend and all-time leading goal scorer John Robertson, former manager Jimmy Calderwood and of course Jim Leishman. We'll take the pish of the panel. It's not very often a Motherwell and St Johnstone fan can sit there and sneer at teams from the lower leagues where we've never been of course!
"But to be honest, in-keeping with the radio show, we're not sure how it'll go. We'll leave the course of how it goes to the audience see what the punters want."
It's almost 20 years since Tam and Stuart hosted their first show together. They didn't know each other beforehand. But it was their similar upbringings which helped them bond.
Tam laughs: "He's always called me a big lump of Lanarkshire lard and he's a big Perthshire so-and-so (sic)! He's all high-brow and convoluted on air with his nine university degrees etc!
"But we had very similar upbringings, brought up in housing schemes in Motherwell and Perth respectively. Another important bond is that we both support wee diddy teams. If one of us supported Celtic or Rangers, it could be a very different dynamic."
Tam is looking forward to a lively evening in Dunfermline especially now that the Pars are "hosing" Scottish League One.
He will, however, be telling the audience to switch of their mobile phones. "We've always enjoyed a long leish on air with the BBC. In this era of camera phones we need to be a bit careful. I'm an expert at spotting phone lights. I've got great antenna!"
*Off the Ball Live with Tam Cowan and Stuart Cosgrove is at the Glen Pavilion, Dunfermline, on Tuesday March 22.For more information go to www.ticketsource.co.uk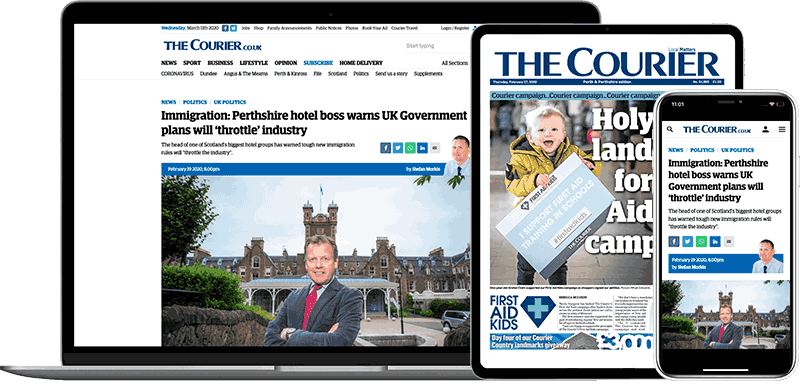 Help support quality local journalism … become a digital subscriber to The Courier
For as little as £5.99 a month you can access all of our content, including Premium articles.
Subscribe