 The unsolved death of a Lochgelly man is to be probed by the detective who led the cold case review of serial killer Peter Tobin.
Retired detective superintendent David Swindle has been brought in by Scotland's new cold case unit to investigate the death of Colin Marr, who was 23 when he died at his home four years ago following an argument with his girlfriend.
A fatal accident inquiry into the tragedy was inconclusive an outcome Sheriff Principal Alastair Dunlop described as "most unsatisfactory" and which left Colin's family seeking answers.
It has been revealed there were failures by Fife Constabulary and the Crown Office during the investigation. The family do not accept the explanation given by police that Colin committed suicide.
Colin's stepfather Stuart Graham (52), of Inverkeithing, said: "We welcome the independence and the impartiality of the cold case team.
"It's really what we have been wanting for the past three years. We also welcome the depth and scope of the investigation.
"It will be looking into the management of the case by police and the Crown Office.
"If you look at the stature of the man leading the investigation, that in itself adds credibility to the investigation."
Mr Graham, wife Margaret and Colin's father Allen Marr, who lives in Leven, are now hoping the probe will shed light on what happened on July 10, 2007, when Colin suffered a stab wound to the chest.
They believe there is evidence that was not considered during the initial investigation that could lead to a prosecution.
"This is all we could have asked for and the fact they are chasing this gives us some level of vindication," he said.
Photo David Wardle.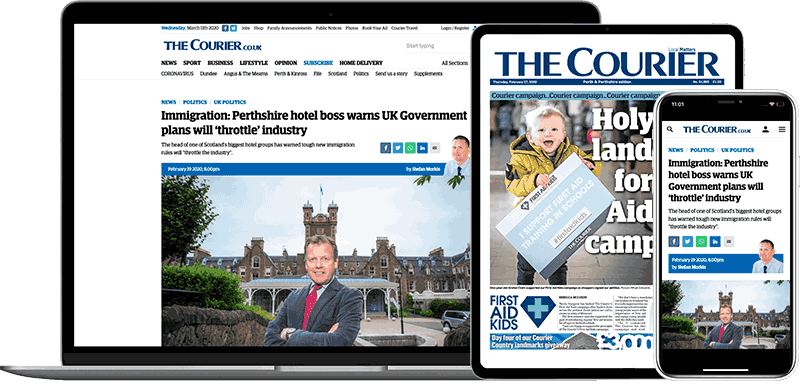 Help support quality local journalism … become a digital subscriber to The Courier
For as little as £5.99 a month you can access all of our content, including Premium articles.
Subscribe