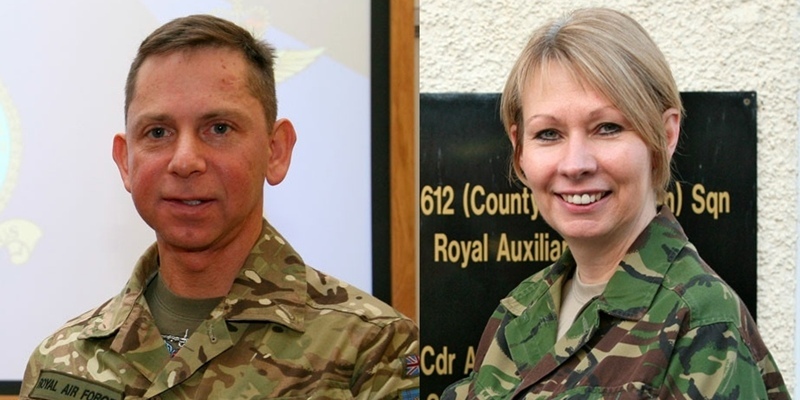 Two military reservists based at RAF Leuchars have been honoured for their dedication to duty.
Sergeant Matthew Olsson aided casualties during the fiercest period of fighting in Afghanistan last year.
He is due to return to the country in less than a fortnight, having volunteered for active military service just months after returning from Afghanistan.
The Scottish Ambulance Service employee has been given the Grant Trophy, presented annually by his RAF Leuchars surgical unit 612 (County of Aberdeen) Squadron.
Sgt Olsson, from Kirkcaldy, joined the squadron in May 2008.
A statement from RAF Leuchars said, "Matt exemplifies the skills, dedication and courage needed to undertake these hazardous missions of mercy to both military and civilian casualties that have been injured as a result of hostile action."
Meanwhile, a Macmillan nurse has been promoted to the rank of squadron leader in the Royal Auxiliary Air Force.
Jane Thomson, a nurse at NHS Forth Valley, joined the RAF Reserves in 2001 as a junior technician nurse.
During her 10 years in 612 (County of Aberdeen) Squadron, she has deployed three times, most recently to the Camp Bastion field hospital in Afghanistan.
She now becomes senior nursing officer in the squadron.
Sqn Ldr Thomson said, "I have had many high points in both my NHS and military careers and this ranks with the best of them."