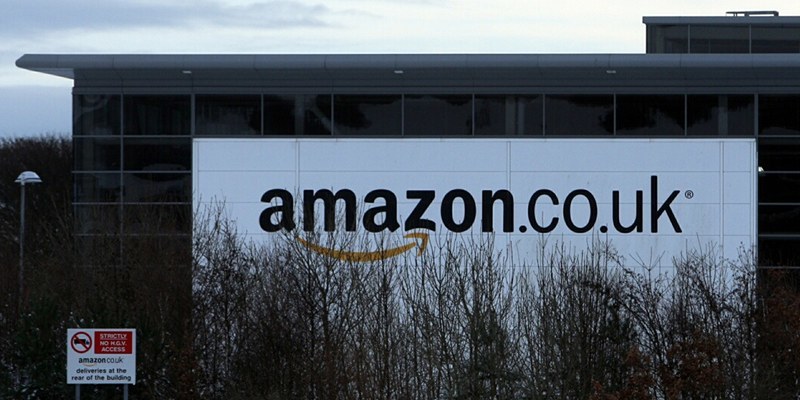 "A historic day for a historic announcement," was how First Minister Alex Salmond described a massive jobs boost for west Fife at Edinburgh Castle, when it was revealed that amazon.co.uk would be moving to Dunfermline with the promise of more than 750 jobs.
The company will move to a site at Calais Muir South, Dunfermline, measuring more than one million square feet or in Mr Salmond's words, "14 East End Parks" with 763 posts being created and with the possibility of a further 200 subcontracting jobs and an additional 1500 jobs in busier periods, such as the run up to Christmas.
This represents a £60 million investment in terms of the building and a range of investments in the infrastructure.
There had been concerns about Amazon's site in Glenrothes, but these were allayed by Allan Lyall, vice-president of European Operations at Amazon, who stressed that none of the current workforce of around 100 employees would lose their jobs but will instead be transferred to the new facility in Dunfermline.
The move comes about as a result of work between the Scottish Government, Fife Council, Scottish Enterprise and Scottish Development International.
Planning permission already exists for the site, which is located beside the former planned Hyundai factory now taken over by the Shepherd Offshore Group and as a result, work is expected to start within weeks with the site due to be completed by the end of the year.
The announcement, which will also see 200 new posts created at Amazon's existing site at Gourock, was welcomed by a broad spectrum of politicians.
Mr Salmond said, "This is a very historic place to make an historic announcement for the Scottish economy.
"Amazon was established as recently as 1995 and is one of the most famous companies in the world and I'm delighted that it will be expanding its Scottish operations and create 950 full-time jobs.
"Amazon will create a brand new fulfilment centre in Dunfermline. That is expected to create 763 new jobs and … a further 200 jobs to sub-contracted jobs, such as security and catering, and in times of peak demand, such as the run up to Christmas, there will be a further 1500 temporary jobs in addition to the full-time jobs.
"We will be supporting that initiative through regional collective assistance of £1.4 million and £6.3 million for property support and training support of £500,000."
Mr Salmond emphasised the "massive scale" of the investment.
"The new fulfilment centre in Dunfermline will total one million square feet to put that in perspective, the largest office building in the world is the Pentagon that is equivalent to one site of the Pentagon, or in football terms, 14 East End Parks.
"The company's announcement of this expansion in Scotland is a reflection on its current success of the skills and commitment of its existing workforce.
"This shows how public and private sectors can work together," he said. "Amazon's plan to create a purpose-built fulfilment centre in Dunfermline will create over 750 jobs and deliver a very significant boost to the local economy."