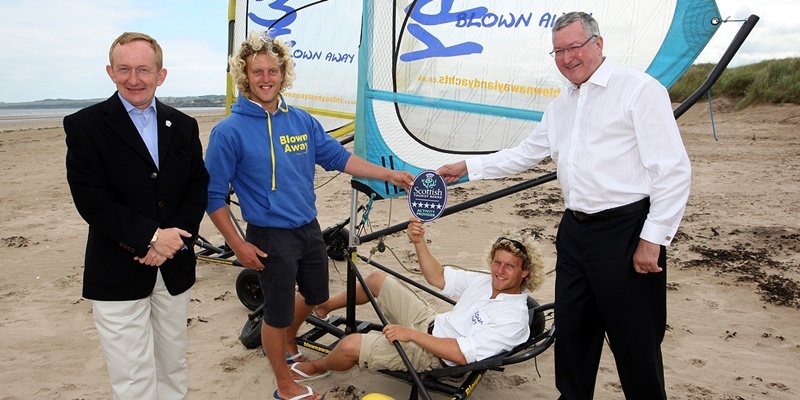 Twins Guy and Jamie McKenzie, who run Scotland's first land yachting company, have the wind in their sails after receiving yet another award.
Blown Away, which already has a Trip Advisor certificate of excellence and Scottish Thistle Award, has been given a five-star VisitScotland Quality Assurance Award.
Energy, enterprise and tourism minister Fergus Ewing met Guy and Jamie in St Andrews this week, where they took to the West Sands.
He said, "Blown Away is a fantastic success story and a perfect example of how hard work and innovation can pay dividends for one of Scotland's most important industries."
Guy said, "We're delighted to have achieved a five-star rating for Blown Away. We work hard to ensure that all our customers have the best possible experience that we blow them away and we believe this latest award confirms that we are moving in the right direction.
"It also gives us the confidence to continue introducing new activities to Scotland's ever expanding adventure activity sector as well as showcasing Scotland's natural assets and locations, which in the Year of Active Scotland is particularly awesome."