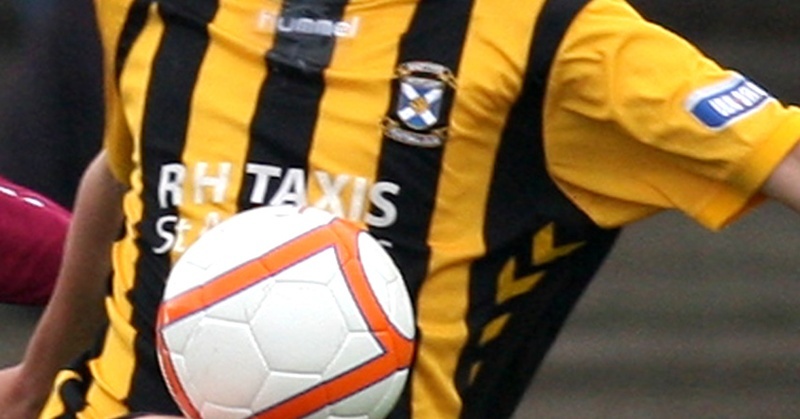 East Fife FC officials are calling for an end to "personal and damaging" abuse of players posted online.
The club have taken the unprecedented step of writing an open letter to what they call a minority of supporters using the fans' web forum Away From The Numbers.
The letter in Tuesday night's match programme for the home game against Peterhead said some comments on the forum crossed the thin line between strong criticism and personal attack.
Away From The Numbers (AFTN) is described as an unnofficial East Fife webzine with no official connection with East Fife Football Club, the Supporters' Trust or East Fife Supporters' Club. It features news, statistics, photographs and history as well as the forum which allows fans to discuss and debate issues from on and off the pitch.
Lately, however, some people angry at the second division side's performances and results have vented their frustrations, branding one player "the worst footballer ever." Questions have also been asked about the commitment of manager John Robertson.
East Fife, currently third bottom of the table, have had enough, particularly as most of the comments were anonymous.
In a statement supported by each member of the team and management and signed "the boys," the club said, "We all understand and appreciate that the forum allows the fans to express their opinion and have their say but, as a team, we firmly consider that some of the posts have become personal and damaging.Under-performed"We as a team know more than anyone that we have under-performed this season. However, the table does not lie and we are where we are due to poor team performances and not individual performances. We win as a team and lose as a team and that is our philosophy."
Adding that each player wanted to do his best for East Fife and its loyal fans, the statement continued, "We accept that in this day and age, a fans' forum is part and parcel of football. Yet it is unfortunate, as it appears to the team, that certain individuals choose to express their views in anonymity.
"The team would also like to make clear that we are in no doubt whatsoever of the manager's 100% commitment to the club. This has also been highlighted on the AFTN forum and is another issue that has disappointed the team…"
The club said it "fully appreciated" the support it received from the vast majority of fans and has invited any supporters with concerns about the team and individual performances to go to the dressing room at training or after a match to discuss it openly.
A separate message was posted on the forum by East Fife board member Eugene Clarke also a member of the supporters' trust.
He expressed concern the comments were damaging to players' morale and could be seen by his family.
He added, "We're all behind the club and I think we all have to recognise that with the privilege of supporting East Fife comes a responsibility to express our views in a reasonably decent way."