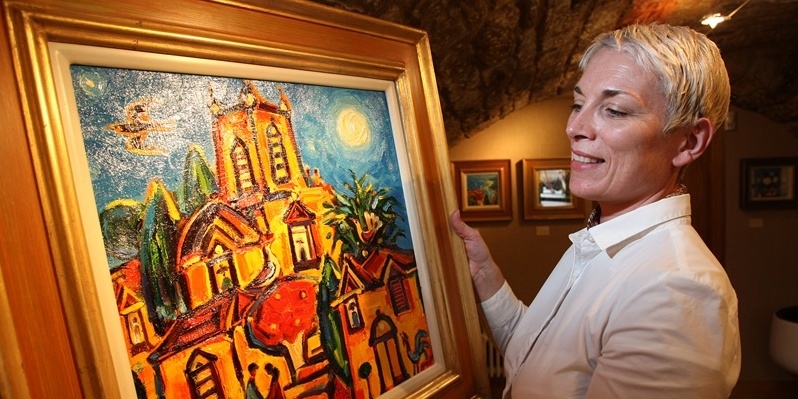 Two modern landscape painters have joined forces for a colourful exhibition in St Andrews.
Works by Charles Monteith Walker and Pam McBride are on display at the Fraser East gallery on South Street.
Inspired by Scottish and Mediterranean landscapes, Mr Monteith Walker's work is described as "very bold," mixing imagery and symbols.
His works are held in private and corporate collections in the UK and overseas and he is regarded as one of the most original contemporary Scottish artists.
Ms McBride works exclusively in oil paint, preferring the "tactile" quality of the medium above all else.
She regards her process as an organic development, building her distinctive works up over a long time, with many layers of colour and texture.