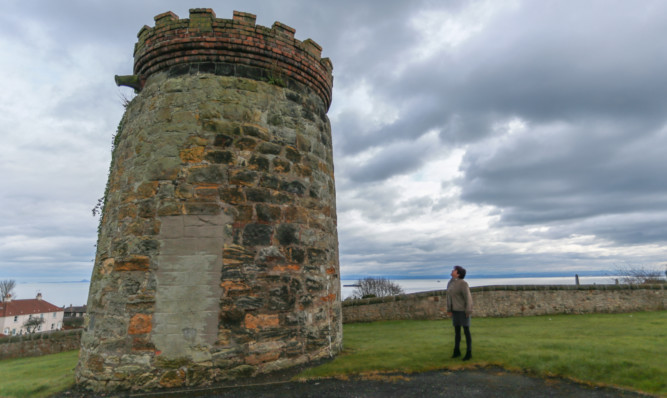 Hopes have emerged that a decaying Kirkcaldy landmark could be restored to its former glory.
Funding is being sought to spruce up the Dysart Windmill, located in the town's east end.
There are fears that the B-listed building could fall into disrepair if steps are not taken to strip ivy from the side of the structure.
However, plans are now afoot to safeguard the tower, just ahead of the opening of a new community campus which has been named after it.
Councillor Kay Carrington told The Courier that it was important to preserve an important piece of the local area's history.
"It's a project that all of the ward councillors believe is worthwhile," she said.
"For now I'm not sure whether we can go much further than taking the ivy off because of funding, but I like to think we can remove some of the plants from it and brighten it up a bit.
"We have the new Windmill Community Campus opening in the summer and it would be great to have the windmill looking its best when that happens."
While recognised throughout Kirkcaldy, the history of the windmill remains something of a mystery.
Historian George Proudfoot, of Kirkcaldy Civic Society, is almost certain that the building was built by the Sinclair family, which once owned large parts of the east end of Kirkcaldy and Dysart.
The best guess is that it was used to ground corn grown in nearby fields, with wind power required in the absence of a burn or river.
More recently it was installed with a searchlight during the Second World War to assist in the hunt for German aircraft flying over the Forth.
However, there are fears over the safety of the structure after subsidence, possibly linked to old mine workings below, affected ground nearby last year.
Ken Halley, area locality support team leader with Fife Council, told The Courier that work could begin within months if the necessary funding is approved.
"We have been getting quotes to do remedial work and after that it has to go through the funding process," he said.
"We don't know what is beneath the ivy so we won't know if any further work will be required until we start.
"It was a project we looked at around a year ago but the funding simply wasn't there."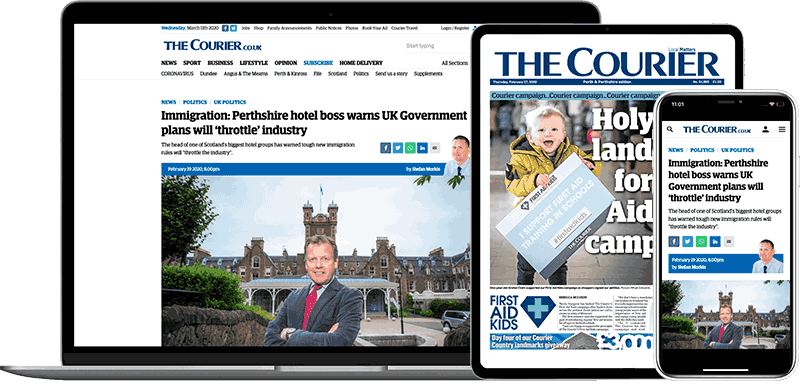 Help support quality local journalism … become a digital subscriber to The Courier
For as little as £5.99 a month you can access all of our content, including Premium articles.
Subscribe