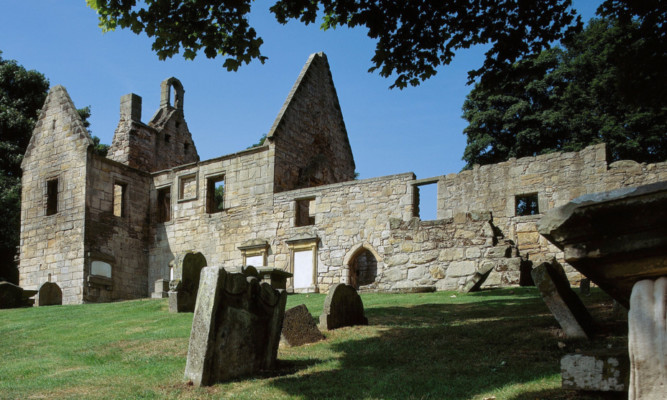 A ruined 12th Century church which is all that remains of the former village of Dalgety, in Fife, has been hit by vandals.
Youths congregating in the remains of St Bridget's Kirk, which has been roofless since 1830, were accused yesterday of spraying graffiti and "tagging" its ancient walls.
The church, on the outskirts of the modern town of Dalgety Bay, dates back to at least 1178.
On March 11 that year Pope Alexander III issued a papal bull, calling for the founding of the "Church at Dalgetty with its appurtenances".
The church was later appropriated by the Augustinian canons of nearby Inchcolm Abbey and consecrated for their benefit in 1244.
It became famous in 1641, when the then minister, one Andrew Donaldson opposed the imposition of Episcopalianism by Charles I, and was deposed from the parish for his Presbyterianism.
He refused to leave and had to be forcibly removed from the church by soldiers and imprisoned,.
He was eventually allowed to return to the parish and resume his duties, and St Bridget's was substantially altered to make it "fit" for Protestant worship.
By the early 19th Century, it had become unsafe.
The roof was lost in 1830, and a new kirk was built half a mile inland, closer to the new mining village of Fordell, where, by this date, most of its parishioners were living.
Several gravestones remain in the old churchyard, and a "keep" is built into the churchyard wall, providing a place from which the church beadles could guard against body-snatchers.
The ruins are maintained by Historic Environment Scotland, which yesterday called for help from residents to protect the nationally-important monument from further vandalism.
The organisation's regional works manager Richard Aitken said: "There have been a number of reported incidents of people congregating at the monument and engaging in anti-social behaviour, including graffiting the walls of the ruinous medieval church.
"Mindless vandalism like this is not acceptable and very sad, given the long history and significance of the monument.
"Damage to an ancient monument is actually a criminal offence.
"We know many in the community are just as concerned about the defacement of this important piece of local and national heritage as we are, and we would encourage them to play their part by being extra vigilant in reporting any information they have relating to this type of behaviour."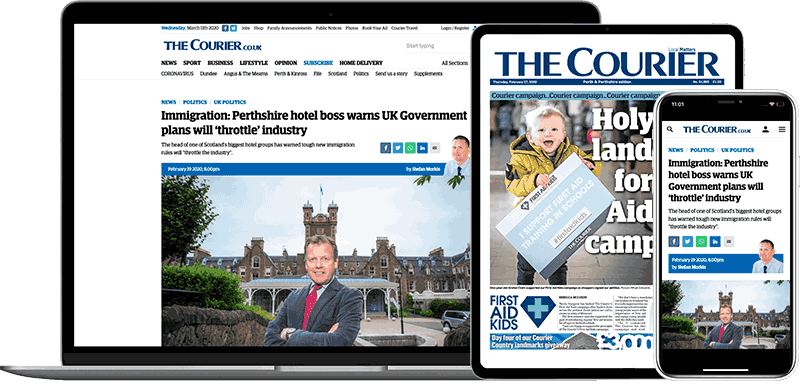 Help support quality local journalism … become a digital subscriber to The Courier
For as little as £5.99 a month you can access all of our content, including Premium articles.
Subscribe