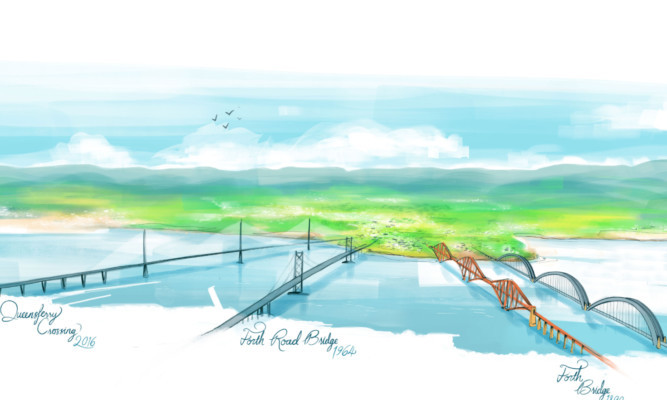 Plans to build a new rail bridge over the Forth may have been an elaborate April Fool, but the hoax is rooted in reality.
One national newspaper yesterday attempted to dupe their readers into believing a new bridge is on the way, however it turns out there were indeed plans for a new second crossing dating back to 1945.
VisitScotland and Network Rail have launched a global hunt to uncover the origins of the 71-year-old plans to reconstruct the iconic Forth Bridge.
Blueprints unearthed by engineers working on designs for a new visitor centre show a three-arch structure, similar to that of the Sydney Harbour Bridge.
One theory is that the design was a contingency measure, should the renowned Victorian structure have fallen victim to a Second World War attack.
Network Rail, which owns the world heritage site, and VisitScotland are now trying to track down anyone who knows who drew up the plans, and find out why.
The two engineers' drawings were found in a microfiche file among a box of historic documents and show a new bridge alignment and a reconstructed bridge profile.
Dated January 22 1945, they are attributed to the Engineers Department, Edinburgh.
Sited just to the east of the existing bridge, the alternative alignment would have seen the railway deviate through parts of Dalmeny and North Queensferry.
The ambitious design, the equivalent of building three Sydney Harbour Bridges back to back, shows arches standing at 110 metres, the height of the existing structure.
While the track would have been the same height, four masonry towers would have stood at a colossal 70 metres.
Network Rail's Ian Heigh said it was amazing the 125-year-old bridge was still offering up new mysteries.
"To be honest, even Network Rail's longest serving railway engineers seem to be a bit perplexed by the true purpose of these proposals.
"If this bridge had been built, the entire character of the area would have altered, not just the famous landmark."
VisitScotland's chief executive Malcolm Roughead added: "Everyone loves a good mystery, and this one has the experts stumped.
"Hopefully, somebody out there will be able to shed some light on the origin of these remarkable blueprints, which add to the sense of history and intrigue associated with the Forth Bridge, one of Scotland's greatest global icons."
Anyone with more information about the plans should email info@forthbridgeexperience.com.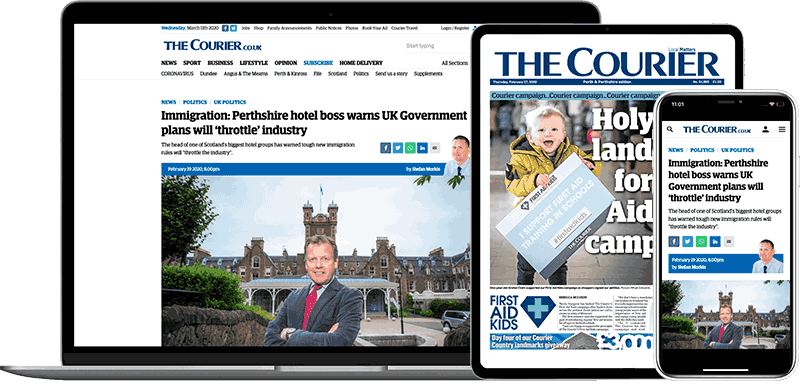 Help support quality local journalism … become a digital subscriber to The Courier
For as little as £5.99 a month you can access all of our content, including Premium articles.
Subscribe