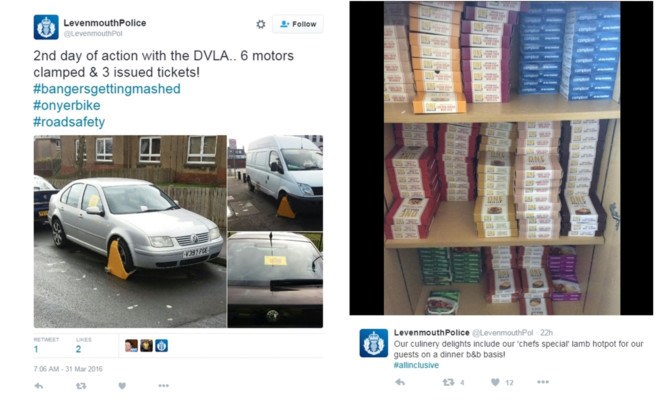 Keeping people and property safe may be a daily challenge for police officers, but one group of officers in Fife have learned to have a laugh while they protect and serve.
Forces across the UK and abroad are increasingly embracing social media as a way of interacting with the public and gathering information about crime.
But police in Levenmouth have brought their own inimitable brand of humour to the party on Twitter and it is gaining something of a cult following.
The local force has stepped up its social media presence of late and, amid the serious messages one might expect to find while scrolling on the @LevenmouthPol Twitter handle, there have been plenty designed to raise a few laughs.
From a near daily search for candidates for 'Methil's Dumbest Criminal' to quoting Only Fools and Horses, officers regularly Tweet on the beat with an unmistakable Fife twang to inject a bit of comedy into their proceedings.
"We have around 1,500 followers on the Levenmouth Police Twitter account, which is about 4% of the local community," Sergeant Craig Fyall said of their growing popularity.
"Local officers genuinely enjoy using social media as part of our interactions with residents and we try to use humour, where appropriate, when doing so.
"The account provides updates on crime and incidents in the area, gives preventative advice, and includes appeals for information to help with ongoing investigations.
"Of course, I'd want to encourage everyone in the local community to follow us on Twitter @LevenmouthPol or like us on Facebook at www.facebook.com/FifePoliceDivision."
Tweets have made clever usage of puns, hashtags and memes to get serious messages across with a smile, although Police Scotland insist it is all too aware that a balance needs to be struck.
Police forces across the world have tried to use Facebook and Twitter for comedy effect in the past with disastrous results.
In 2014, the New York Police Department asked followers of the NYPD Twitter account to tweet their "favourite" photo of an officer, although the hashtag #myNYPD was hijacked by thousands of people with photos or stories of police brutality.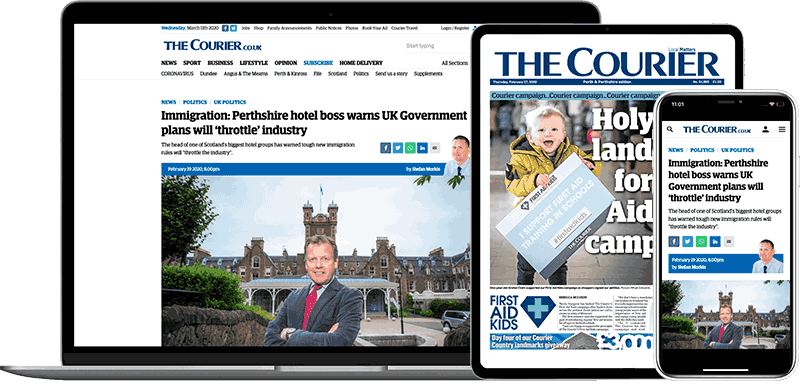 Help support quality local journalism … become a digital subscriber to The Courier
For as little as £5.99 a month you can access all of our content, including Premium articles.
Subscribe