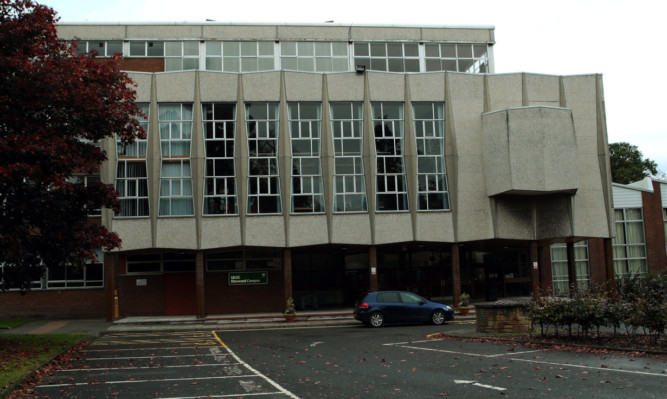 Councillor Tim Brett has apologised after a Lib Dem petition about the future of Elmwood College in Cupar was described as "hugely misleading and potentially damaging".
The call for action came from Cupar independent councillor Bryan Poole and the Conservative association, who wanted a Liberal Democrat Facebook post to be removed.
Mr Poole told The Courier: "When I opened my Facebook page I was surprised to see a posting from North-East Fife Liberal Democrats and their parliamentary candidate (Tim Brett) inviting me to support a campaign 'to stop Fife College from closing Elmwood College'.
"This is hugely misleading, far from the truth and potentially damaging for the future of the Elmwood College campus. Why would students want to apply to take a course at Elmwood next year if they thought the college was going to close?
"Councillor Brett and the Liberal Democrats are in danger of making a difficult situation much more damaging by frightening away potential students by flagging up a scare story that is completely without foundation. If students don't enrol then the jobs of staff at Elmwood will be threatened."
North-East Fife Conservative councillors Dorothea Morrison, Andy Heer and prospective parliamentary candidate Huw Bell said in a statement: "We firmly believe this is a scaremongering tactic, which is likely to lead the public to think that Elmwood campus is closing, which is clearly not the case.
"There is no suggestion the future of the (SRUC) facility is at threat."
Asked to comment, Mr Brett, the leader of Fife Council Liberal Democrats told The Courier: "Yes, there was an error in the Facebook post, which I regret and would apologise for. It has now been changed.
"As Bryan knows, I am fully aware it is only the Fife College element at Elmwood that is changing but the position is still that this is potentially very damaging for the college and, in particular, for students and their families who are following the life skills courses from north-east Fife.
"There has not been any consultation on this and I would expect Councillor Poole, as the council's education spokesperson, to be raising this with Fife College and providing reassurance to families as to how these courses will be offered in future."
A Fife College spokesman said: "Due to cuts in funding, we are no longer able to sustain our engagement in the campus.
"We will, however, continue to deliver our existing curriculum for a further year and will vacate the campus in June 2016.
An SRUC spokesman said: "SRUC is very much committed to its presence in Fife not only at Elmwood campus but also through its golf education activities, which are becoming increasingly recognised internationally, especially in China."