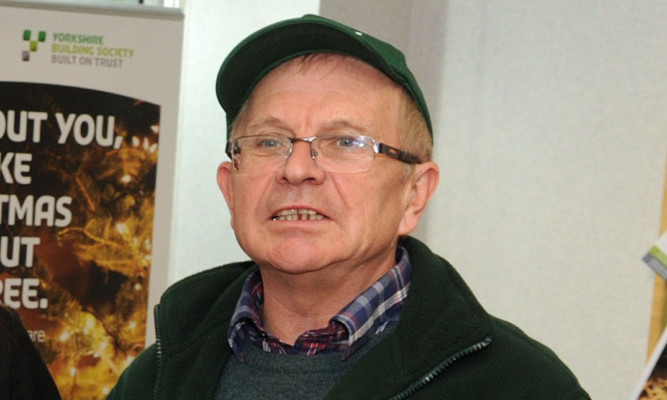 A project to regenerate a Fife woodland will finally get under way in the new year after months of legal wrangling.
The Starkies Wood project in Buckhaven will breath new life into a derelict section of trees opposite Buckhaven High School.
Led by local environmental group Clear, the £45,000 enterprise will involve the planting of trees, shrubs and wildflowers as well as the creation of a wetland area, bird and bat boxes, paths, seats and an interpretation board.
Although the project has the overwhelming support of local people, it was held up for 18 months as funders requested a legal agreement to ensure access to the land some of which is owned by Fife Council and the remainder by Wemyss Estates.
That is now in place and Clear hopes to appoint contractors in February with the work completed by the middle of the year.
A separate initiative by the Buckhaven Beehive is looking for cash to appoint an artist to create a unique piece of public art within the wood.
The work will depict modern-day Buckhaven and will be carried out with Creative Scotland. Local people will be asked for ideas to ensure the piece is relevant to the area.
Clear secretary Allen Armstrong welcomed the step forward and said the project would benefit the community.
"With the new Levenmouth High School just opposite, it's coming together quite nicely in a way," he said.
"It's an opportunity for an outdoor wildlife resource for the school but it will also remain as public park space. It will take a fairly nondescript piece of land and really improve it."
Discussions have already taken place with the high school and pupils will play a role in some of the planting work.
Levenmouth councillor Alistair Hunter welcomed the fact the initiative was finally about to start.
"Clear have clearly shown us time and again their ability to get on and get things done with little resources and sometimes no resources, so I fully support them," he said.
Fellow councillor Jim Young agreed, adding: "It will be a great project. Clear have always done a great job."