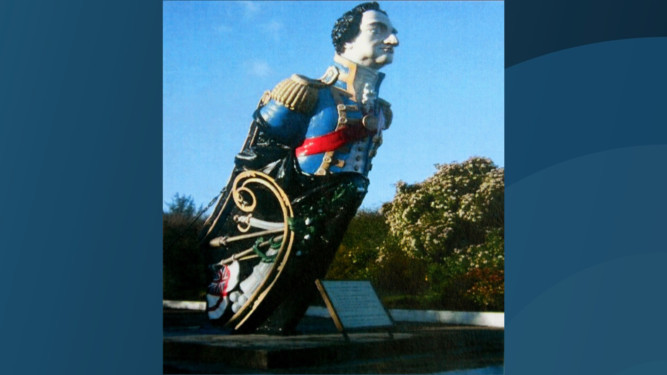 An important piece of Scotland's proud maritime history is to be given a new home.
The decorative figurehead of Admiral Adam Duncan, who famously defeated the Dutch Navy at the Battle of Camperdown in 1797, could be moved from HMS Caledonia in Rosyth to the National Museum of the Royal Navy at Portsmouth.
The move by the Ministry of Defence is to preserve the piece of C-listed 19th Century naval history which has been deteriorating over the years.
Moving it will help conserve it to ensure its long-term future and also put it on display for the public to enjoy.
The painted figurehead, which is twice life size, had formed part of the prow of the warship HMS Duncan.
The figure, of the admiral in uniform springing from a base of carved foliage and naval symbols, is situated in a prominent location on Caledonia's parade ground.
HMS Duncan, commissioned in 1811 soon after Duncan's death, was named as a floating memorial to the admiral whose battle victory changed the maritime balance of power in favour of the British.
It has been given a home at several sites but has been at Caledonia since 1997.
It is in storage to shelter it from the worst of the weather but it is still at risk from changes in humidity and dampness.
Unable to allocate the resources needed to conserve the figurehead or guarantee facilities for its storage and display, the MoD had talks with the naval museum, National Museum of Scotland, Friends of Camperdown in Dundee and the Scottish Maritime Museum (SMM) in 2012.
The first three showed an interest but none at the time could secure the necessary funding for the storage and restoration of such a challenging item.
An agreement with the SMM fell through as it could only agree to the deal if it secured full ownership. It is not the MoD's policy to transfer such items out of its ownership.
Now the Portsmouth museum has offered to take the figurehead on loan.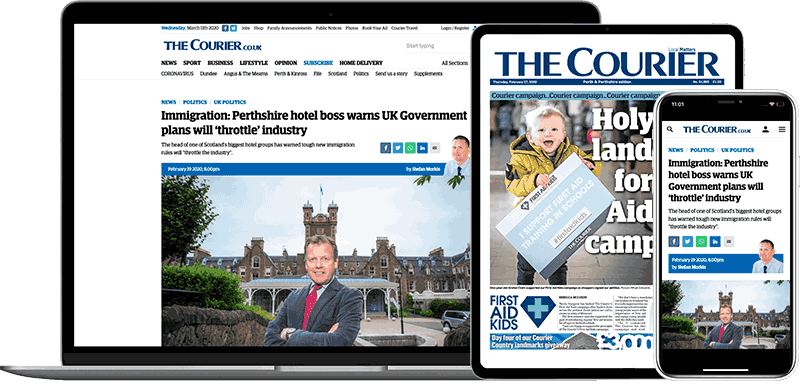 Help support quality local journalism … become a digital subscriber to The Courier
For as little as £5.99 a month you can access all of our content, including Premium articles.
Subscribe