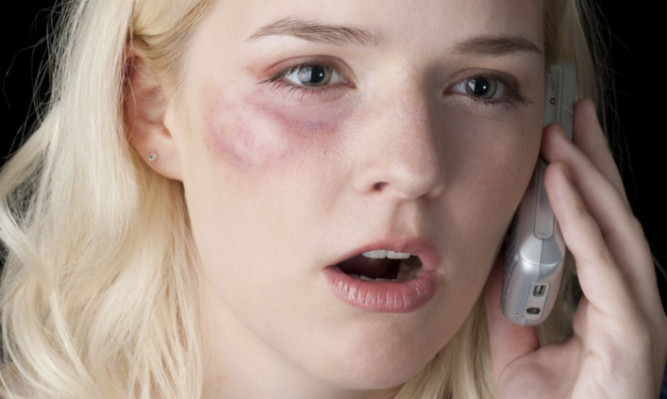 Domestic abusers have been told there's "no place to hide" in Fife this festive season.
North East Fife MSP Roderick Campbell has warned Police Scotland is stepping up efforts to reduce the number of people affected by the crime.
With emergency services preparing for one of the busiest times of the year and following an increase in the number of domestic rape reports to Police Scotland in its first full year of operation, Mr Campbell hopes the statement that there is no hiding place for domestic abusers will help to reduce the number of callouts this Christmas.
Mr Campbell a member of the Scottish Parliament's justice committee said: "It is very sad that Christmas is one of the peak times for incidents of domestic violence but I welcome Police Scotland's clampdown on abusers.
"The police have made it very clear that if you commit domestic violence, they will find you.
"I am pleased that more police officers have been committed to ensuring potential victims are safe this season and hope it results in far fewer incidents of abuse.
"Challenging domestic abuse is clearly a very high priority for the police and one that should be taken very seriously at all times of the year, including Christmas time.
"Prosecutors have also made it clear that, in accordance with the Lord Advocate's guidance, where there is sufficient evidence, a case will be taken to court. So there really is no place to hide."
Police Scotland's campaign against domestic violence was launched last week by justice secretary Michael Matheson.
Typically, the festive season is a period that sees a rise in domestic abuse and, often, children will witness this in their homes.
Between April 1 and December 16, Police Scotland was called to more than 42,000 domestic incidents and children were at home 34% of the time.
The Police Scotland Domestic Abuse Campaign will run from today for 13 days. Officers across Fife will raise awareness and are encouraging victims to come forward.
They will also visit high-risk victims to provide reassurance and offenders will be subject to bail checks to ensure they are complying with the conditions. Also, enforcement activity will be carried out against offenders.
Chief Constable Sir Stephen House said: "The festive season is traditionally a time for families but it is also a peak time for incidents of domestic abuse. The biggest victims of domestic abuse are often the smallest.
"Children are often the unacknowledged victims of domestic abuse, yet for them the effects can be lifelong and devastating.
"Police Scotland will not tolerate domestic abuse; working with our many partners in the public and voluntary sector, we will tackle it and we aim to prevent it destroying the lives of its victims and those children who too often witness this abuse. Our message to domestic abusers is: stop, think, and think again of the effect on your family and your children.
"There is support out there, please use it. But understand this, if you are an abuser, there is no place to hide we will find you."
Michael Matheson MSP said: "Domestic abuse is an appalling crime, particularly for children who are forced to witness the suffering of someone they love.
"Police Scotland's domestic abuse campaign is not only timely but also exactly the right message we should be sending to everyone across Scotland that tackling domestic abuse is a key priority for justice organisations across the country and there is nowhere for offenders to hide."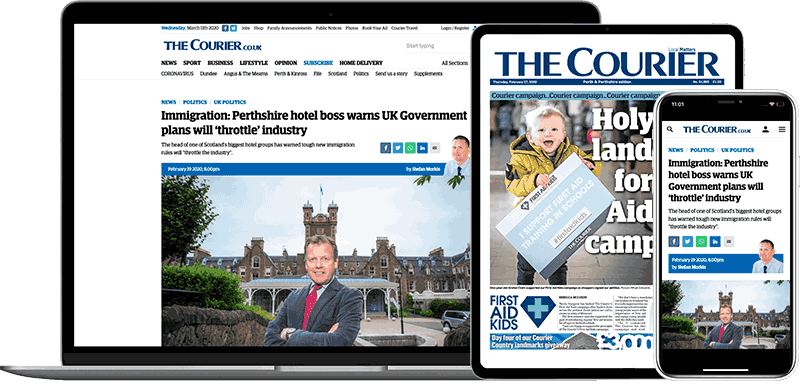 Help support quality local journalism … become a digital subscriber to The Courier
For as little as £5.99 a month you can access all of our content, including Premium articles.
Subscribe