 It would be wrong to categorise the debate over the promotion of the Gaelic language in Fife as a party political issue, according to Dunfermline Central SNP councillor Neale Hanvey.
While it was predominantly SNP councillors who voiced concern about opposition to Gaelic promotion in Fife during Fife Council's executive committee last Tuesday, Mr Hanvey noted it was Labour's Scottish Executive that passed primary legislation to protect Gaelic in 2005. He also said Labour councillor Gavin Yates had sat "open mouthed" at the level of debate and was not allowed to speak.
The Courier told last week how battle lines were drawn over whether Scottish Government efforts to safeguard Gaelic will be a drain on the cash-strapped council's resources or an invaluable opportunity to safeguard the language's future.
Fife Council has a statutory responsibility under the Gaelic Language (Scotland) Act 2005 to publish a Gaelic Language Plan by February 28. But with the council deciding on Thursday how it is going to plug a £77 million black hole in its budget, councillors were split over whether the promotion of Gaelic language and culture in Fife could be justified.
The issue even led to a Gaelic-speaking NHS Fife consultant telling The Courier that he and his cardiologist wife may consider leaving Fife for the Highlands.
Dunfermline South SNP member Brian Goodall said he was "annoyed and angered" by the "vile and bigoted" anti-Gaelic comments.
While Mr Hanvey did not himself use the word "bigoted", he did say the anti-Gaelic comments made by some councillors had been "disgraceful".
He told The Courier: "If these comments and open ridicule had been targeted at another indigenous minority group such as Gypsy Travellers, there would rightly be outrage.
"Neither was this a party political issue. (Labour) Councillor Yates and I were equally disappointed at the tone of the discussion. The matter before us of resourcing was barely touched upon."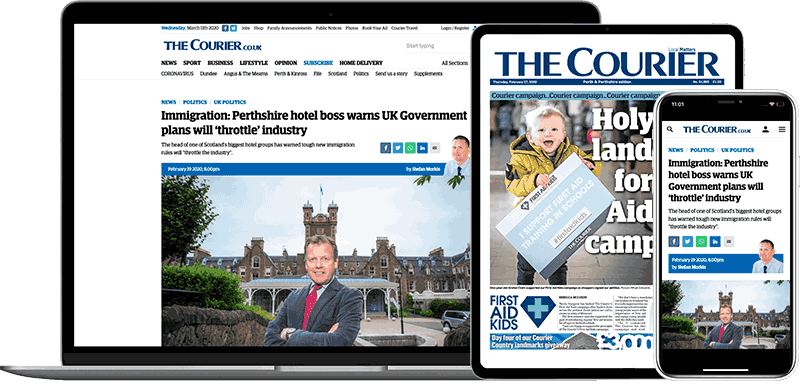 Help support quality local journalism … become a digital subscriber to The Courier
For as little as £5.99 a month you can access all of our content, including Premium articles.
Subscribe