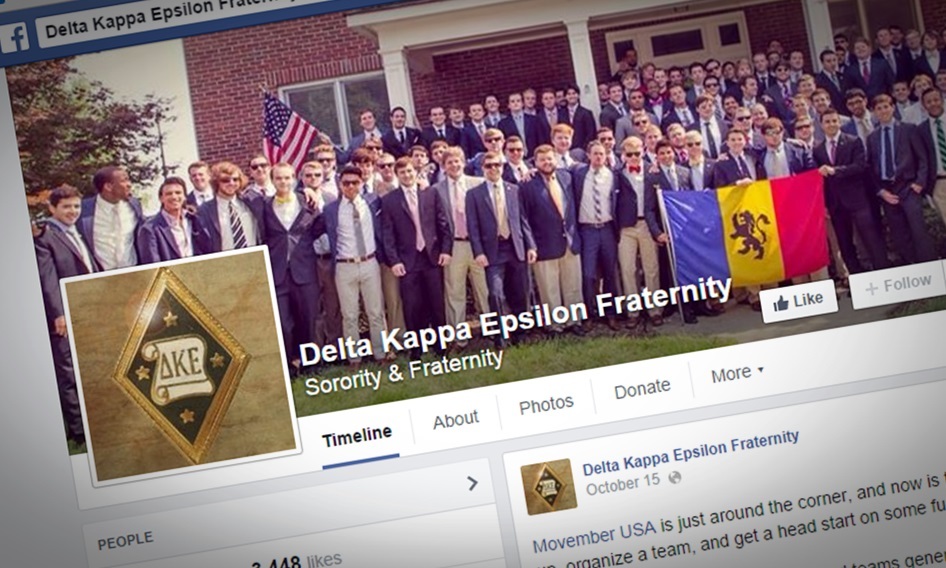 An American fraternity banned from Yale University for shouting apparently pro-rape slogans at women has set its sights on St Andrews.
All-male Delta Kappa Epsilon (DKE) is understood to be planning chapters at some of the UK's most prestigious universities.
The 170-year-old organisation, whose members call themselves gentlemen, scholars and jolly good fellows, has courted controversy repeatedly over the years.
In the late 1960s it was accused of 'frat-branding', using a hot branding iron to make a D-shaped scar on new members, although then president George W Bush insisted marks were cigarette burns.
Colgate University banned the fraternity's activities when members were found guilty of 'hazing', an American term for dangerous or humiliating initiation rituals.
Fraternities and, for women, sororities are social groups for students, popular in the US.
St Andrews University was on a list of targets confirmed by a spokesman for DKE, also known as Deke.
However, both the local and national student unions have predicted they would be unwelcome in St Andrews or at any other British university.
The president of the University of St Andrews Students' Association, Pat Mathewson, said: "I would be very surprised if they were successful in setting up here."
A spokesman for the National Union of Students said: "Dangerous hazing ceremonies, misogyny and sexism have no place on our campuses, and neither do societies and fraternities which indulge in them."
Other universities named were Glasgow, Cambridge, LSE, University College London and King's College London.
According to its website, DKE's objectives include the cultivation of general literature and social culture, advancement of intellectual excellence and promotion of honourable friendship and useful citizenship.
To be eligible, students must possess "general affability" and a "courteous deportment".
It also says that hazing is strictly forbidden.