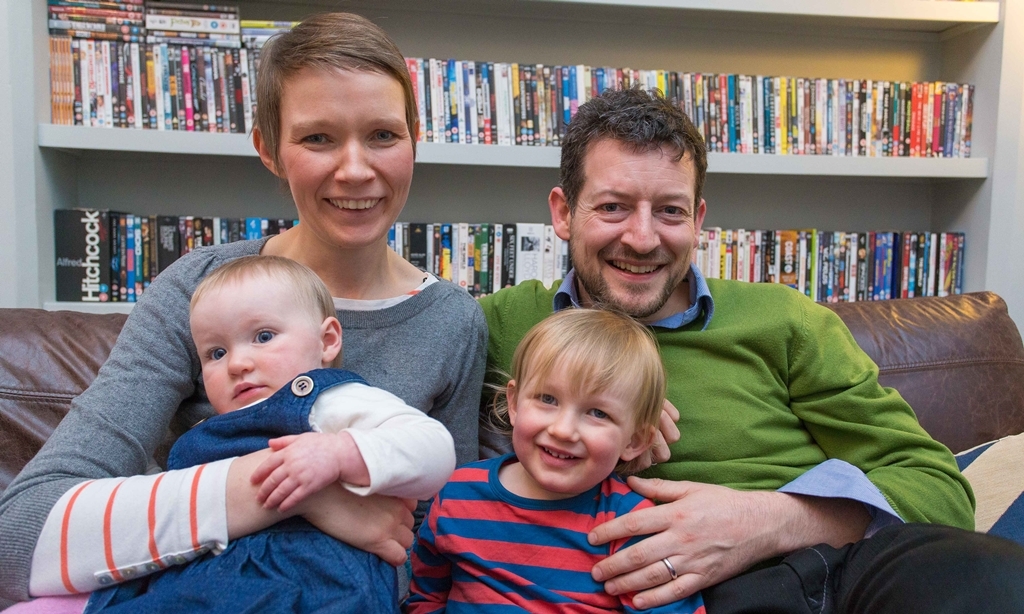 NHS Fife could lose two much-needed consultants at the Victoria Hospital in Kirkcaldy over fury at the treatment of Gaelic in the region.
Gaelic-speaking consultant acute physician Andrew Storey told The Courier he was so outraged at the comments from Fife councillors about it being a waste of money to promote the language he is now considering a move to the Highlands so his two young children can attend a Gaelic-speaking school.
Dr Storey, from Inverness, whose Kirkcaldy-born wife Kirsten Kruszewski, is a consultant cardiologist at the Victoria Hospital, is keen for his two young children to learn the language he grew up speaking.
Dr Storey, 41, said his efforts to get information from Fife Council about the teaching of Gaelic had been unsuccessful.
Now having read in Wednesday's Courier about the "vile and bigoted" comments uttered by some councillors on Fife Council's executive committee on Tuesday, Dr Storey, whose mother was the world's first Gaelic-medium teacher in Inverness during the 1980s, said "enough is enough".
He told The Courier: "The Victoria Hospital has a shortage of consultants as it is and can hardly do with losing anymore.
"But I feel so strongly about this my wife and I are considering a move away.
"I particularly object to the comments made by Councillor Susan Leslie who said Gaelic was never spoken in Fife when even the most cursory internet search will confirm that it was."
Dr Storey, of Kinghorn, a placename derived from the original Gaelic 'Ceann Gronn', said he tried to speak as much Gaelic as possible around his children Alexander, 2, and Isobel, who is nine months.
He said he wanted them to also have the chance to learn it at school as it was a central part of Scottish history and culture.
Dr Storey, an active member of the pre-referendum Yes Scotland campaign, added: "I can sympathise with those who say Gaelic spending could be a drain on council budgets.
"But it's a very precious part of our culture.
"The arts and culture always seem to be the first to be sacrificed in council budgeting.
"To those who wish that Gaelic would wither and die, I must say they must be pretty soulless when they can't see the great value in promoting language and culture.
"Their attitude seems very anti-Scottish and I believe they would rather see a homogenised, uniform world, which to me seems groaningly dull.
"Scottish Gaelic has been subject to the most dreadful discrimination over the past 250 years and it's a beautiful miracle that the language has survived we should cherish and nurture this special aspect of the culture and history of the Scottish nation.
"I applaud the Fife SNP councillors for speaking up on behalf of the language."
Battle lines were drawn at Tuesday's council meeting over whether Scottish Government efforts to safeguard Gaelic will be a drain on cash-strapped Fife Council's resources or an invaluable opportunity to safeguard the future of a declining language.
Councillors were split over whether or not the promotion of Gaelic language and culture in Fife could be justified with just days to go until it decides how to plug a £77 million budget black hole at its budget meeting on February 12.
Fife Council has a statutory responsibility under the Gaelic Language (Scotland) Act 2005 to publish a Gaelic Language Plan by February 28.
Councillors were told that the promotion of Gaelic should not lead to additional costs.
With just 2,000 Gaelic speakers registered in Fife, councillors have asked for further scrutiny of any financial impact.
A spokesman for NHS Fife said it "would not be appropriate" to comment on Dr Storey's comments.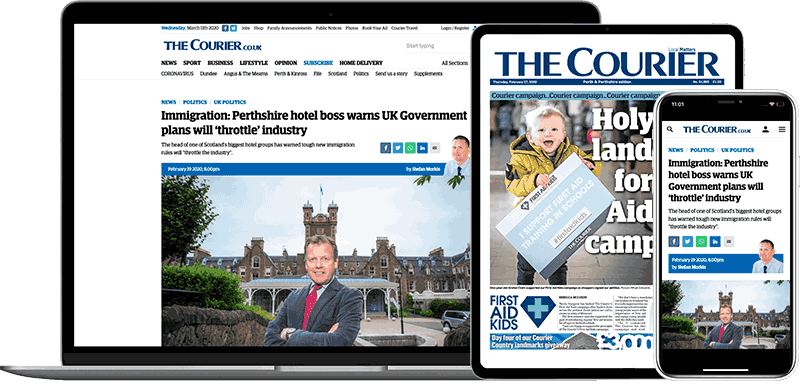 Help support quality local journalism … become a digital subscriber to The Courier
For as little as £5.99 a month you can access all of our content, including Premium articles.
Subscribe