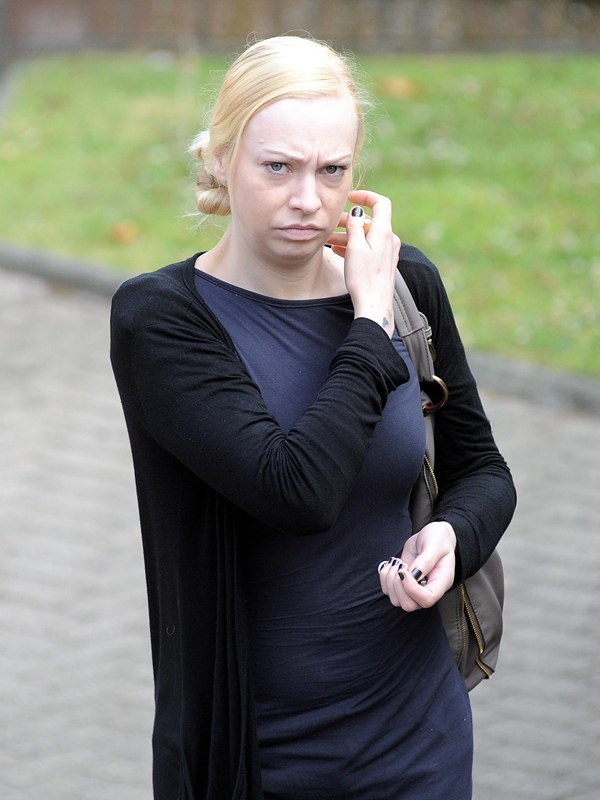 A self-confessed "dominatrix" has been found guilty of using a Dunfermline flat as a brothel.
Dunfermline Sheriff Court heard Elena Angulo (51), of Newhaven Place, Edinburgh, allowed the premises to be used by Louise Thomas (30), of Craigentinny Road, Edinburgh, for "sexual services" and how Angulo "slapped" and "belted" her clients when they visited the property.
Yesterday, Angulo was found guilty after trial that on June 12 last year, at an address in Priory Lane, Dunfermline, she knowingly permitted such premises to be used as a brothel or for the purposes of habitual prostitution.
She was also found guilty that at the same date and address, being a female person, she did, for the purpose of gain, exercise control, direct or influence over the movements of a prostitute, namely Ms Thomas, and did direct her in such a manner that she did aid or abet her prostitution generally in that she did knowingly permit her to carry out sexual favours for money and then profit from payments made for same.
Angulo was found not guilty of a charge that on the same date and address she did keep, manage or act or assist in the management of a brothel.
Thomas had originally faced such a charge, but a not guilty plea to this was accepted by the Crown.
Ms Thomas, called by the Crown to give evidence, told the court that an advert was placed in a newspaper in the "saunas, massage parlours and flats" section where sexual services were given. She said, "I would have sex with men and give massages."
Ms Thomas said that she charged between £10 and £40 for "sexual favours," she used a bedroom in the flat on around three occasions and on each visit had seen around two to three clients.
In a videotaped interview shown during the trial, Angulo told detectives in Dunfermline that she classed herself as a "dominatrix" who humiliated clients and charged £20 to £60 for her services.Tea or coffeeShe also revealed how she answered the phone to arrange suitable times for clients to visit the flat and have sex with Ms Thomas, and sometimes gave them refreshments such as tea or coffee on arrival.
Ms Thomas told the court she sometimes shared paying some of the bills for the Dunfermline flat with Angulo and paid "rent" for the use of the bedroom.
In her submission, solicitor Lindsay Tolland, representing Angulo, had said that she felt there was no case to answer on all three charges, mainly because there was no corroboration that men had gained sexual gratification when visiting her client.
But Sheriff Ian Dunbar yesterday said he felt there was "ample" evidence that the flat was used for habitual prostitution and that Angulo was aware what was going on.
He said, "An advert was placed in a national newspaper and there were invoices relating to that advert. Tommy Thomson, c/o Dunfermline Police Station, turned up at the flat for a massage after seeing the advert on the day the police arrived at the property.
"There is evidence to show that Ms Thomas paid 'rent' to Angulo and that the former used the flat for prostitution. In addition, Angulo said she was aware what Ms Thomas did.Sado-masochistic"Angulo worked at the flat as a dominatrix and was paid for that. She admitted she slapped and belted clients and there was a whip with several 'tails' and a leather school-belt that were found and these are consistent with sado-masochistic practices.
"Angulo also took phone messages in relation to the advert and spoke to clients to arrange times for them to visit. She also gave some tea or coffee on arrival.
"There is ample evidence that Angulo and Ms Thomas used the flat as a brothel and this satisfies the test of it being used for habitual prostitution.
"Angulo derived financial benefit of prostitution and there was sufficient evidence of gain."
He told Angulo, "I am satisfied the premises were used for prostitution and you were part of that. I am also satisfied you gained financial benefit from that."
Angulo was fined £250 on each charge she was found guilty of, making a total of £500.