 A Glenrothes benefits cheat, who illegally claimed nearly £13,000 in the space of a year, has been ordered to do 140 hours' community service.
Vikki McLaughlin, of Lorne Court, claimed income support, Jobseeker's Allowance, as well as housing and council tax benefit, after failing to declare that her partner had gained full-time employment.
At court in Kirkcaldy on Thursday, Sheriff Grant McCulloch heard that the 28-year-old had accumulated £12,921 due to her lies.
McLaughlin admitted illegally claiming income- related employment support allowance between June 18 2012 and January 15 2013, and Jobseeker's Allowance between January 16 2013 and May 30 2013, when she failed to tell the Department for Work and Pensions that her partner was in full-time employment with Stagecoach Group Plc.
She also pled guilty to claiming housing and council tax benefit between June 25 2013 and June 30 2013, after failing to notify Fife Council of the same change in her circumstances.
Sheriff McCulloch said: "For around a year you benefited to the extent of just under £13,000 by failing to disclose an important change of circumstances, that your partner was now in full-time employment.
"That's fraud, theft if you like, from all taxpayers in the country."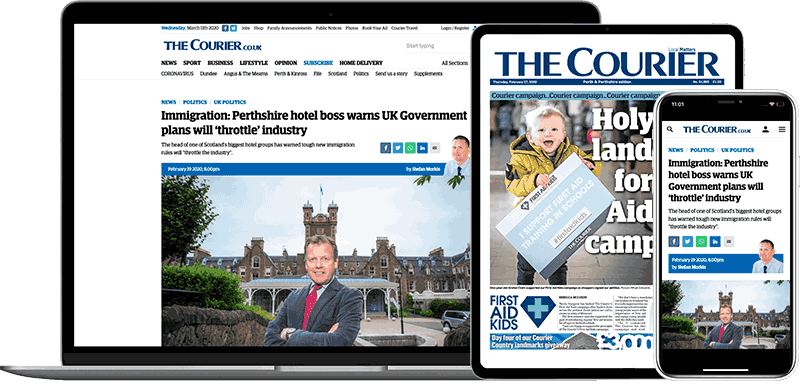 Help support quality local journalism … become a digital subscriber to The Courier
For as little as £5.99 a month you can access all of our content, including Premium articles.
Subscribe