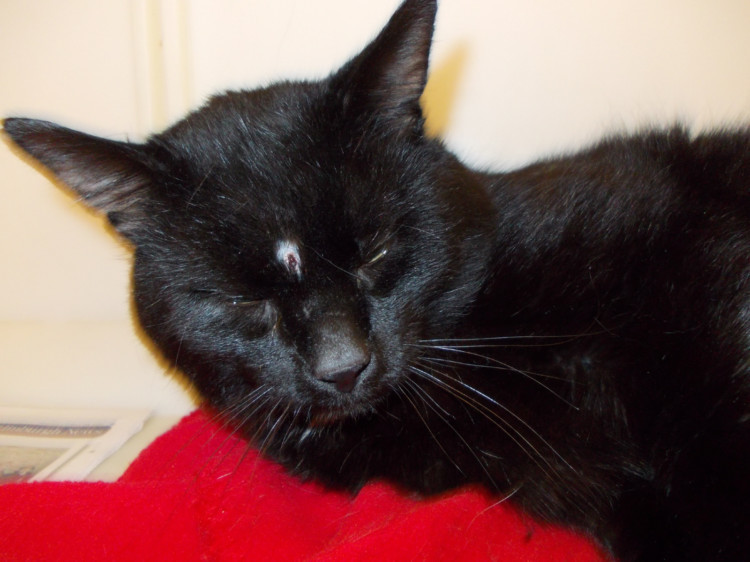 The Scottish Government's plans to regulate airguns will help prevent horrific attacks on defenceless animals, according to a top Scottish SPCA officer.
With the Government's plans to introduce an airgun licensing scheme, the Justice Secretary yesterday saw for himself the devastating toll of death and injury irresponsible gun owners can wreak.
Touring a Scottish SPCA centre with chief superintendent Mike Flynn, Kenny MacAskill met two cats lucky to be alive after being targeted by thugs.
Blackie narrowly escaped death after being shot in the head in an airgun attack in the Fife village of Comrie on June 5. Meanwhile, Sarah Nisbett, from Winchburgh, told the harrowing tale of her cat Teenie, whose leg was amputated after being shot three times.
Mr Flynn said: "Every year a large number of animals are maimed or killed by people using airguns irresponsibly."
He said Blackie, who was found in Steel Grove, was extremely lucky to be alive. If the pellet had hit a centimetre to the right or left it could have left Blackie brain damaged or dead.
Currently trying to trace Blackie's owner, Mr Flynn said: "This appears to have been a deliberate and sickening attack against a defenceless pet.
"We are appealing to anyone who knows who is responsible for shooting Blackie to search their conscience and report them to our animal helpline or the police.
"Anyone who thinks it is acceptable to use an airgun in this way has no consideration for the welfare of others and should not be in possession of such a dangerous weapon."
He said the charity welcomed the Government's plans as it believes it will help prevent horrific attacks such as this.
"The licensing scheme would ensure that only those with a lawful reason are allowed to possess an airgun and it will also help the police trace anyone using an airgun irresponsibly."
There are believed to be roughly 500,000 unlicensed air weapons in Scotland. The scheme would not ban airguns, merely ensure they are used for legitimate reasons by responsible people.
Mr MacAskill said: "Today I have seen the suffering and distress misuse of these guns can cause to animals and the owners who care for them. This underlines the simple truth that far from being harmless toys, these are potentially lethal weapons with the capacity to maim and kill."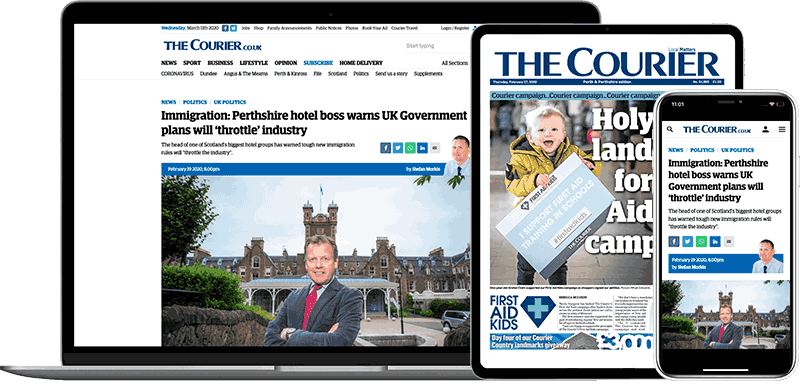 Help support quality local journalism … become a digital subscriber to The Courier
For as little as £5.99 a month you can access all of our content, including Premium articles.
Subscribe