 Educational attainment is improving overall in Scotland but there are issues with exam performances in Tayside, according to a new report.
An investigation into education by Scotland's spending watchdog revealed Angus Council was one of just three in Scotland to see its standards fall when it came to S4 pupils attaining five level five qualifications.
It also highlighted the fact Dundee City and Clackmannanshire councils had the country's lowest achievement rates, with just 28% of S4 pupils achieving five equivalents to a credit level standard grade.
However, the former's performance has improved by 5% over the last decade, above the national average of 4%.
School revenue in real terms was slashed by more than the Scottish average in Dundee City, Fife and Angus councils over the past three years, the Accounts Commission added.
EIS general secretary Larry Flanagan said: "This report highlights the significant real-terms cuts to education budgets over the past few years.
"As the report states, this is a continuing problem and so schools are likely to continue to face serious challenges as they endeavour to deliver a consistently high level of provision at a time of declining resources."
The report said educational attainment is improving in Scotland, but there is a need to close the gap between the lowest and highest performing pupils.
It highlighted a rise in attainment over the last decade, as seen in exams taken during S4, S5 and S6.
However, its findings revealed significant variations between councils, schools and individual groups of pupils.
Councils' spending on school education fell by 5% in real terms between 2010/11 and 2012/13 to £3.8 billion, the report said.
Dundee's dropped by 9%, Fife 8%, Angus 7% and Perth and Kinross 3%.
It found most of the reduction was as a result of employing fewer staff and warned education budgets will continue to face pressures in the future.
Authorities which made the most improvements focused on areas such as developing leadership skills, improving teacher quality, increasing parental engagement and better tracking and monitoring of each pupil's performance, it added.
A Scottish Government spokesman said: "We recognise there is still work to be done to close the attainment gap and the Scottish Government is committed alongside our partners, to ensure every pupil in Scotland is able to fulfil their potential as well as reducing child poverty.
Dundee education convener Stewart Hunter said improvement was spread across almost all performance measures.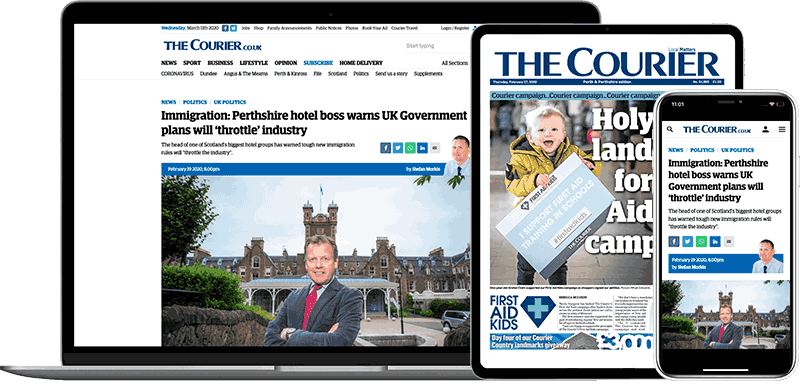 Help support quality local journalism … become a digital subscriber to The Courier
For as little as £5.99 a month you can access all of our content, including Premium articles.
Subscribe