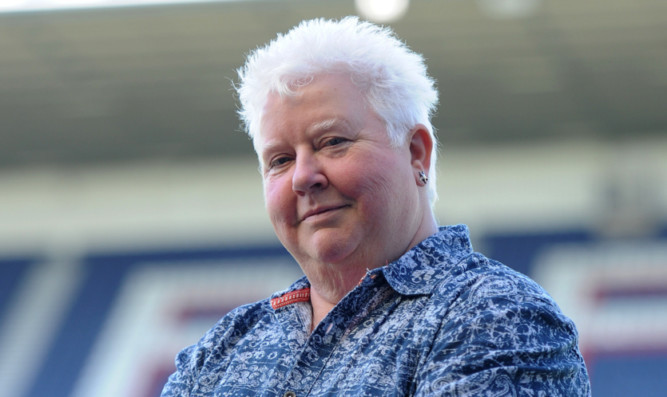 Scottish crime writer Val McDermid has come out in favour of a Yes vote in September's independence referendum.
The Fife-born author revealed her support for a vote for independence in The Guardian newspaper. Ms McDermid from Kirkcaldy sees a marked difference in policies flowing from Holyrood compared to Westminster.
The avid Raith Rovers fan said: "The only basis I could find for making a choice is to look at the track record of what the Scottish Parliament has done differently from Westminster since we've had some power restored to us.
"And, overwhelmingly, I prefer what we've done north of the border free prescriptions, no student tuition fees, social care for elderly people. So, with a degree of trepidation, I'm going to nail my colours to the mast of aspiration and vote 'Yes'.
"When you realise you're in a relationship in which the two of you want different things, where your hopes and dreams are taking you in different directions, you don't hesitate because you're not sure what you're going to get in the divorce settlement; you make the decision and then you sort things out afterwards.
"We shouldn't be held back because of the fear that seems to be the major plank of the Better Together campaign."
Theologian Richard Holloway has also revealed he backs a Yes vote.
The former Bishop of Edinburgh and Primus of the Scottish Episcopal Church and former Scottish Arts Council chairman is a Fellow of the Royal Society of Edinburgh.
He said was critical of the No campaign's negativity, and cites the "broken" UK political system that led to wars in Iraq and Afghanistan as one of his reasons for backing Yes.