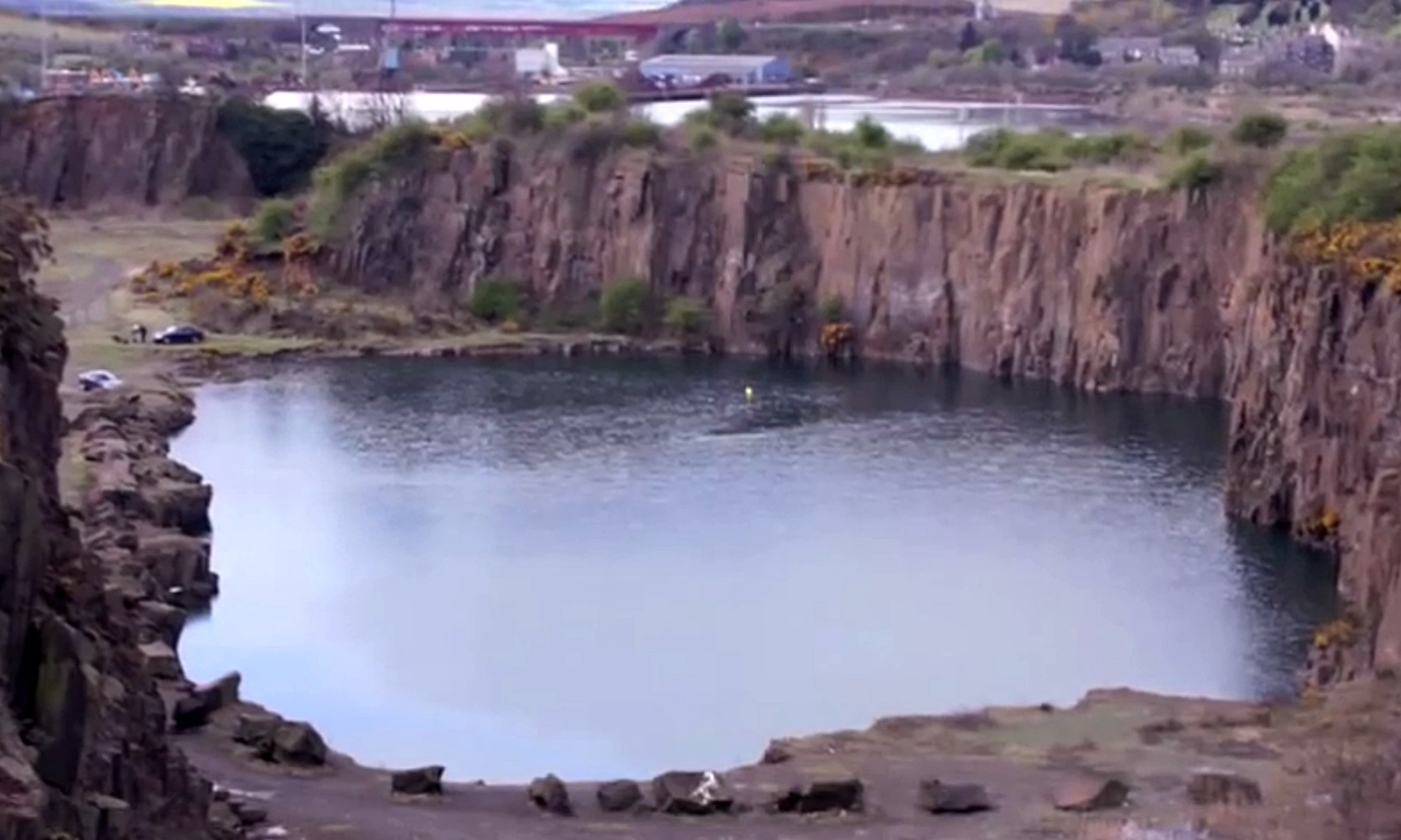 A Burntisland teenager has died following a tombstoning accident at Preston Hill Quarry in Inverkeithing.
Officers were called to the quarry shortly before 5pm on Sunday after receiving a report that a youth had disappeared under the water.
He has today been named as 18-year-oldCameron Lancaster, from Burntisland.
Cameron's family released a statement through Police Scotland, saying: "Cameron died in a tragic accident. His death is such a great loss.
"During his short life, he touched so many people with his friendliness, kindness and thoughtful generosity of spirit. He will be hugely missed by his family and friends.
"The family are finding it hard to come to terms with this sudden loss and would ask for privacy at this sad time."
With the quarry a popular spot for tombstoning where participants leap into deep water from great heights speculation was rife that the tragedy had been related to a take on the new ice water challenge craze, although this remains unconfirmed.Following a multi-agency operation also involving the Scottish Fire and Rescue Service and the Scottish Ambulance Service, Cameron'sbody was recovered at around 9pm.A Police Scotland spokesperson said: "Inquiries are under way to establish the full circumstances of what happened and Police Scotland's thoughts are with the family at this very difficult time."
Last night, as locals paid tribute to the dead teenager, residents of Inverkeithing told of the "awful" scenes as the emergency services responded to the accident.
Householders became aware of a major incident when they heard sirens and saw a Police Scotland helicopter circling low near the quarry.
SNP Fife councillor Alice McGarry, who lives just 150 yards from the quarry, said there had been a number of new tombstoning videos from the quarry posted online earlier this week where youngsters plummeted some 80 feet into the water. She had also seen a lot of young people in the area.
The tragedy comes two years after the coastguard condemned tombstoning activity at the quarry, warning that it was reckless and could result in serious injury or death.
Mrs McGarry said: "Because we live so close to the quarry we were aware of what was going on. In fact my husband and daughters had just been picking brambles nearby before it all kicked off.
"There were fire tenders, ambulances, the police helicopter. At first we heard someone had broken their back and someone had jumped in to save him.
"But then we just heard it was a teenager. There have been one or two incidents. It's 30-plus years since there was a fatality at the quarry. Whatever happened, it's really awful. Really upsetting."
People also took to social media to pass on their condolences to the family and friends involved.
Mrs McGarry's daughter Natalie McGarry said: "Terrible news from Inverkeithing tonight. Sad."
Callum Campbell said: "Thoughts out to family and friends of the guy that died at Inverkeithing quarry today, rest in peace."
Jenni Mclafferty said: "RIP to the lad that died jumping into Inverkeithing quarry. So sad."
Gail Milne said: "So very sorry to hear of another Inverkeithing 'quarry/mine' incident involving a young male. The area should have been restored decades ago."
Two years ago there were warnings of a serious accident when a video, titled 'Inverkeithing Quarry Big Jump' was posted on YouTube during the hot weather at Preston Hill quarry.
The jumper is given a countdown before taking the plunge into the water.
Fred Caygill, of the Maritime and Coastguard Agency (MCA), said then: "Jumping from height into unknown depths of water from cliffs, from a quarry face, bridge or harbour wall is foolhardy and dangerous.
"In past years we have seen people killed and seriously injured from undertaking such activity.
"If people want to jump from height into water, I would advise them to go to their local swimming pool, where there is a diving board.
"Thrill-seeking is not such a thrill when you are taken to hospital, seriously injured or your family hears a knock on the door from the police."
According to the Royal Society for the Prevention of Accidents, tombstoning led to 139 emergency call-outs across the UK from 2004 to 2008, of which 12 ended in a fatality.
Danger occurs where the water is not deep enough to cushion the dive, where there are submerged objects such as rocks, where the coldness makes swimming difficult or where there are strong currents.