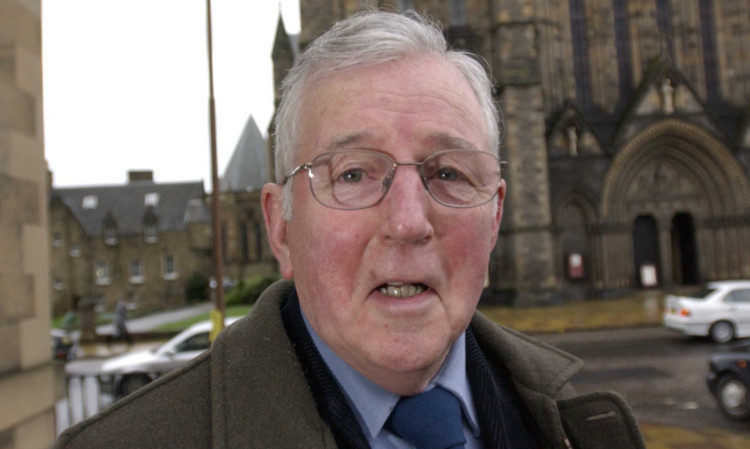 Dick Douglas, the MP who defected from Labour to the SNP, has died at the age of 82.
It was his opposition of Margaret Thatcher's poll tax that convinced the Dunfermline MP to turn his back on the party he had joined more than four decades earlier.
Mr Douglas resolved not to pay it and in 1988 resigned as chairman of the Scottish Labour MPs, just weeks before he gave a memorable speech on the tax and Neil Kinnock's handling of the issue at Labour's Scottish conference.
Two years later he moved from the Labour benches at Westminster to join the SNP.
Born in Govan in 1932, the son of a shipyard plater, he worked in the shipyards before going to sea as an engineering officer, returning to become an adult education tutor.
He completed his education at the Co-operative College, Strathclyde University and LSE, where he obtained a BSc in economics and an MSc in international relations.
For a period he was a lecturer in economics at Dundee College of Technology. He fought South Angus in 1964, Edinburgh West in 1966 and the Glasgow Pollok byelection of 1967.
Mr Douglas was finally elected for Clackmannan and East Stirlingshire in 1970, where he caused upset by voting for Edward Heath's application to join the Common Market.
In 1974 he lost the seat to the SNP's George Reid in the February general election.
After building up a successful business, he was keen to return to Parliament, and in 1979 replaced the retiring Labour MP for Dunfermline, Adam Hunter.
With boundaries redrawn for the 1983 election he secured the new Dunfermline West seat, representing the area until 1992 when he left to unsuccessfully challenge Labour's future First Minister, Donald Dewar, in Glasgow Carscadden.
Mr Douglas, who suffered from Alzheimer's disease, is survived by his wife Jean, two daughters and two grandsons.